Industry body CII has welcomed the Centre's decision to allow 51 per cent FDI in multi-brand retail and said it would provide opportunities for micro, small and medium enterprises (SMEs).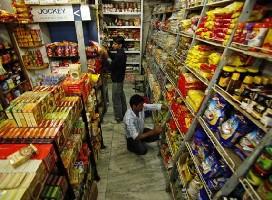 "Foreign Direct Investment (FDI) will bring along backward integration and investment in farm to fork. States like Karnataka, Andhra Pradesh, Tamil Nadu will be able to move produce more efficiently across the country", Confederation of Indian Industry (Southern Region) Chairman T T Ashok said in a statement.

He said opening up of FDI in retail would give a further impetus to organised retailing and provide more opportunities for micro, small and medium enterprises especially in   "food processing and packaging sectors".

CII Agriculture Forum Chairman Manikam Ramaswami said, FDI in retail sector would turn out to be "inflation-busting" measure in today's economy.

"Opening up would do a lot of good, by boosting FDI, which dipped by 25 per cent to USD 19.42 billion in 2010-11 from USD 25.83
billion in the previous fiscal. The solution to all this is to improve the supply chain, cold storage and technology which can be enabled if there are huge investment inflows in these," he said.
"Better prices for farm produce and timely sale of perishable goods can help agriculturists earn more. I strongly believe farmers will benefit from modern retail marketing," he said.
Tamil Nadu Chief Minister Jayalalithaa had announced a ban on FDI in retail in the state alleging that the Centre's decision was taken under pressure from a few retail giants.
But she asserted her government would not allow multi-brand global players to set up their markets in the state.
DMK President M Karunanidhi had also demanded a rollback of FDI in retail, saying that the Centre's insistence that states should go by the decision cannot be justified.