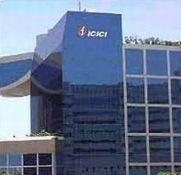 As part of its efforts to rationalise costs and divest non-core assets, ICICI Bank has sold a property at Prabhadevi in central Mumbai.
An ICICI Bank spokesperson, confirming the sale, said that "we continuously explore opportunities for cost rationalisation, productivity improvement and divestment of non-core assets. This includes rationalisation of immovable property."
He, however, declined to divulge details such as the sale amount. "We do not comment on specific transactions or disclose sale proceeds or valuations other than what is/will be disclosed in our financial statements," the spokesperson said.
With respect to the bank's HR policies on accommodation for its employees, he said that there were no changes in its policies.
"As far as our HR policies with respect to accommodation for employees are concerned, these have not changed. In any case, a very small proportion of our employees live in properties owned by us," he said.