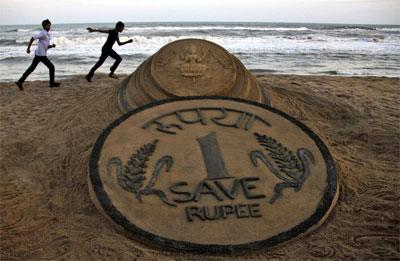 The rupee ended almost flat at 63.60 against the US dollar due to uneven demand and supply of the American currency from banks.
The rupee resumed lower at 63.65 as against Tuesday's level of 63.59 at the Interbank Foreign Exchange market.
It hovered in a range of 63.57 and 63.70 during the day before closing the day at 63.60.
The dollar index was trading lower by 0.20 per cent against its major global rivals on Wednesday.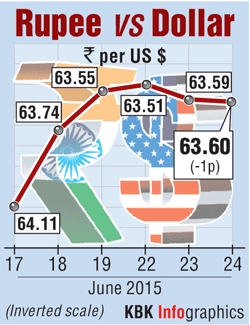 In the New York market, the dollar rose against the euro on Tuesday, after a strong new-home sales report and hawkish comments from US Federal Reserve governor Jerome Powell shifted investors' rate-hike expectations towards the central bank's September meeting.
Oil prices rose in Asian trade on Wednesday on hopes for stronger than expected US crude demand, while doubts over reaching an agreement next week over Iran's nuclear programme eased over-supply concerns.