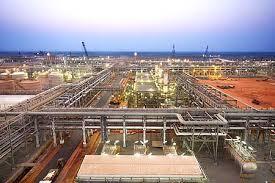 Reliance Industries will save about $450 million annually by importing 1.5 million tons ethane from US for its petrochemical plant, says a report.

Imported Ethane will substitute its current propane imports and a portion of naphtha used for ethylene production.

"Given depressed US ethane prices and rising production, we estimate an annual saving of $450 million from this feedstock substitution from FY18," CLSA said in a research report.

Reliance recently announced its plans to import 1.5 million tons per annum of ethane from North America which will be used as a feedstock in its existing crackers in India.

The company has executed storage and capacity agreements for liquefaction of ethane with a North American terminal and has also ordered six Very Large Ethane Carriers for transporting ethane to India.

Imports could start from end-2016.

CLSA said: "While propane is a globally traded commodity, trade of ethane is a relatively new trend as it needs very low temperatures (minus 89 degrees Celsius) to be maintained."

Reliance's current ethylene capacity stands at about 1.9 million tons per annum. Of this, 0.8 million ton (40 per cent) is gas (C2-C3) based while
the remaining uses naphtha as a feedstock.
"As per our estimate, domestic natural gas makes up about 35 per cent of current feedstock for its gas based capacity with imported Propane accounting for the rest," CLSA said.
Reliance is also likely to convert a large portion of its 0.9 million tons naphtha based Hazira cracker into dual feed to enable acceptance of imported ethane as a feedstock.
"Given current US ethane price of about $3, we estimate landed ethane price of $9 per million British thermal unit.
"Using current imported propane and naphtha price of $17 and $20 per mmBtu respectively, this arbitrage will reduce RIL's FY18 blended feedstock cost significantly. "We estimate annual savings from FY18 of $450 million ($240 per ton) i.e. 8 per cent of FY14 Ebitda," CLSA said.
This implies an attractive 3.3 years payback to $1.5 billion estimated investment on the project.
The cracker will be commissioned in the second half of 2016.
It will nearly double its ethylene production capacity to 3.3 million tons a year.
The company has ordered six very large ethane carriers from South Korea's Samsung Heavy Industries for $723 million.
The vessels of 87,000 cubic meters each, will be the world's first very large carriers of ethane.