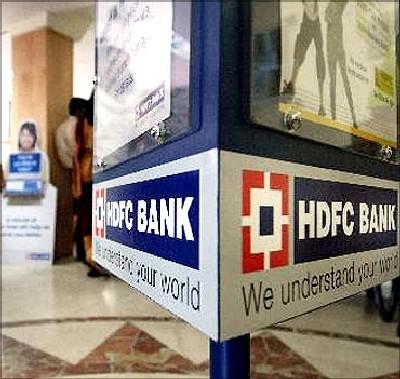 It's going to be another predictable quarter for banks.
Slower credit growth, high interest rates and deteriorating asset quality will continue to haunt the sector, especially public sector banks.
Undoubtedly, select private banks might continue to put up a stronger performance, as they have already shifted focus to the retail segment but large public sector banks are in for more pain.
The asset quality deterioration in large corporate accounts is unlikely to abate, though there is clarity on the debt of state electricity boards and distribution companies.
The big boys of corporate India are not out of the woods, yet, claim strategists. Though stock prices of most public sector banks have run up over the last two weeks, a section of analysts are advising against the temptation of "cheap valuation".
Kotak Institutional Equities is expecting a revenue growth of 12 per cent year-on-year (y-o-y) for the financial services sector in the second quarter and an overall earnings growth of 14 per cent.
Provisions are also expected to remain high in the second quarter. While one section believes provisions will go up 20 per cent compared to last year, there are others who are estimating provisions to be higher than this.
Nirmal Bang Securities expects net profit of banks (under its coverage universe) to grow by 16.3 per cent y-o-y, but decline by 3.6 per cent sequentially due to net interest income (NII) growth of 13.7 per cent y-o-y and 4.3 per cent sequentially.

Provisioning is likely to grow by 14.2 per cent annually and 36.5 per cent sequentially. This clearly indicates that the asset quality stress is not over yet.

Non-performing loans are also expected to jump sharply y-o-y, as well as sequentially. Analysts expect a 35 per cent y-o-y increase in gross NPAs and 3.3 per cent sequential rise.
The scope for margin expansion also seem slim, as the problem of slowing demand for credit and high costs of deposits continue. Banks with higher net interest margins are likely to see pressure building on them.

The average price-book multiples of public sector banks have come down from 1.9 times in FY11 to 1.3 times in
FY12 and further to 1.1 times at current prices, says HDFC Securities.

However, most analysts recommend profit booking in public sector banks, as the asset quality stress from the infrastructure sector is likely to be reflected in this quarter.