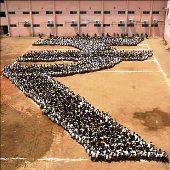 After a tough first quarter, metal companies are set to take another hit on their bottom line in the second quarter. Reason: Rising fuel costs and lower prices of finished goods.

Leading firms in the steel and aluminium sectors, such as SAIL, Tata Steel, JSW Steel, Nalco and Hindalco took a hit of 18-89 per cent in their profits in the first quarter due to a sustained dip in commodity prices.

The prices of iron, steel and aluminium fell 6-12 per cent in the April-June period. Fuel costs -- coal and crude oil — were down 14 and 21 per cent, respectively.

But between July 1 and August 24, things worsened for iron and steel -- down 23 and 14 per cent — though aluminium prices remained flat (see table).

Even oil prices have been rising steadily due to turmoil in the Middle East. Brent crude has been up 18.70 per cent since July.

K C Samal, executive director (finance) of the country's largest aluminium maker Nalco, said, "Compared to the fourth quarter, power fuel costs have gone up almost Rs 100 crore -- from Rs 509 crore to Rs 605 crore."

The company reported a 41 per cent drop in net profit in the first quarter. Similarly, Hindalco, which makes aluminium as well as copper, reported a more than Rs 100-crore increase in power and fuel costs for the quarter ended June.

Other commodity companies have a similar story to share. Jayant Acharya, director (commercial & marketing) of JSW Steel, said, "Despite high raw material prices, finished products have seen a downward revision between July and August."

The sharp correction in global steel prices has been due to a slowdown in demand in European and Chinese markets.

Even Indian steel prices have corrected 9-10 per cent since their peak in May.

The correction was higher in the case of long products used in construction and other infrastructure activities, as the investment cycle took a beating.

"The second quarter ending September will be a little more challenging than the first due to the absence of major infrastructure projects on the ground," said H M Nerurkar, managing director, Tata Steel.

Demand for steel remains a major worry, especially now since the flat product category (used in automobile and consumer product industries) too has seen pressure.

Flat product prices are currently ruling at about Rs 34,500 per tonne or 10 per cent down from the recent peak in May.

The demand for steel, which was growing at 10-12 per cent last year, has more than halved at 4.7 per cent in July.

Companies are sitting on inventories as well.

In the first quarter, SAIL produced three million tonnes (mt) of steel and sold only 2.5 mt.

Other players, Tata Steel and JSW Steel, too, saw inventories build up but were relatively better off.

Tata Steel benefited from its integrated operations.

Obviously, production cuts are already on.

Analysts are not bullish on metal companies, especially Tata Steel because of its European exposure.

"We revise our FY13 estimates for Tata Steel lower on the back of reduced realisation assumptions and also lower volume assumptions for Europe," said HDFC Securities in a recent note on the company.