Reserve Bank of India Governor Duvvuri Subbarao expressed concern that high inflation was forcing people to indulge in buying gold rather than depositing funds with banks.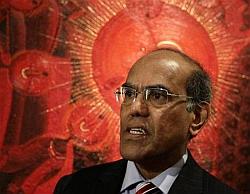 The government has announced several measures to discourage people from buying gold and prodding them to invest in financial instruments.

Deposits were up 11.2 percent in the first 10 months of financial year 2012-13, compared with 11.5 percent in the same period a year ago.

Subbarao
was speaking at the convocation ceremony of a banking and finance institute in Pune.