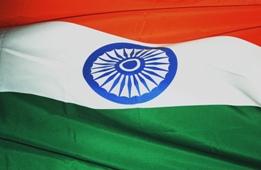 Economist who predicted global crash says India needs to both spend and tighten and it won't be easy.

Amid fear of an economic deceleration, New York University economics professor Nouriel Roubini on Monday said India would have to alleviate supply-side constraints, including inadequate infrastructure, if it wanted to move into a higher growth path.

"In India, I would say the potential is below nine (per cent), and the only way you could get to nine (per cent) is doing, among other things, significant amount of infrastructure spending, so that some of those bottlenecks and capacity constraints are limited," he said.

Roubini, known for predicting the 2008 financial crisis, also said there were other "resource constraints" such as those in the goods and labour market that India would have to contend with.

India is ranked 91 out of 139 countries for the quality of its overall infrastructure in the World Economic Forum's Global Competitiveness Report.

Senegal, Honduras and Cambodia fare better.

It is placed at 110 in the same report for the quality of electricity supply, lagging Botswana and Vietnam. In quality of roads, India weighs in at 90, trailing Malawi and Pakistan.

Days before the Reserve Bank of India's mid-term policy review, Roubini also warned that the rise in commodity prices, especially oil, would make the balancing act between spurring growth and curtailing rampant inflation "even more complicated" for emerging economies.

India is the world's fourth largest oil consumer, with the majority of its crude oil requirement met through imports.

The oil import bill is slated to swell, as the price of the fuel continues to remain well above last year's levels, after having breached the $125
per barrel mark.
"A commodity price shock increases inflation and reduces growth.
"It creates a policy trade-off for authorities: Should I care about growth and postpone raising rates, or should I care about inflation by tightening at the cost of hurting growth? It creates, definitely, much more complicated policy challenges," he said.
In India's case, Roubini said, "Further tightening is reasonably warranted", given that "growth has been robust and inflation has picked up", and also considering that policy rates remain negative in real terms.
The central bank is expected to raise key policy rates this week, which, if undertaken, would be the 10th increase in 16 months.
More, unlike others, India may not be in a position to subsidise expensive imports in order to cushion the impact on the poor. Keeping an eye on the fiscal deficit will be crucial, he indicated, which the Indian government plans to cut to 4.6 per cent of gross domestic product by next year.
"The challenge for policy makers is that things are not in their control, like foreign prices of things you import, and how to respond to this thing. It's tricky because you might say that I want to try to limit the impact on the poor by providing subsidies.
"Some countries like Saudi Arabia, Kuwait and so on can keep their own masses semi-happy by spending a fortune on keeping the gasoline cheap, the food cheap, the housing cheap," Roubini said.
Adding: "But countries that are already having less reach and they have large budget deficits, if they fiscalise those rises in commodity prices by subsidising the poor, then they will have a larger budget deficit and some of them might not be able to afford it. It will create a fiscal problem."