Vietnamese Prime Minister Nguyen Tan Dung on Wednesday assured Finance Minister Pranab Mukherjee that land acquisition issues for the proposed Tata Steel plant in the neighbouring country would soon be resolved.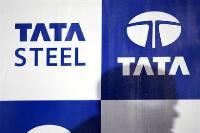 Tata Steel, the world's seventh largest steel maker, had signed on the dotted line four years before to set up a $5-billion facility in Vietnam.

Mukherjee reportedly told Prime Minister Dung he should ensure a "level-playing field" for the steelmaker and see that Indian investments were not discriminated against.

He said this project could become a symbol of the strategic partnership between the two countries.

PM Dung reassured Mukherjee he would direct the local administration of the province, as well as the Vietnamese ministry of planning and industry, to expedite the project.

Incidentally, when Prime Minister Manmohan Singh had visited the country last year, he too had raised the issue.

The project site at the Vung Ang Economic Zone in Ha Tinh province of central Vietnam, was planned in 2007, when Tata Steel entered a Memorandum of Understanding (MoU) with Vietnam Steel Corporation. Subsequently, in August 2008, when the company was prepared to commercially exploit the Zinc-rich ore from the nearby Thach Khe mines, Tata Steel received a land-planning certificate to undertake detailed preparations for the 4.6 million tonnes per annum (mtpa) plant.

"But the land was given to Formosa even before the expiry of the land-planning certificate," said a highly-placed source.

Formosa, a Taiwanese conglomerate, intends to build a $16 billion, 15 mtpa steel mill and deep-water unit on the site.

In November 2009, Tata Steel settled for a 912-hectare plot adjacent to the one allotted earlier, down from 1,300 hectares it had initially wanted.

A month later, the steelmaker applied for an investment license with the provincial administration.

In May last year, after extensive discussions with the provincial administration, Tata Steel was provided a list of objections that needed to be resolved before the project could proceed.

The list included questions on environmental impact, rate of implementation and water among others. Eventually, after further deliberations, the cost of land emerged as the major stumbling block for the project.

While the province wants Tata Steel to pay the entire cost for clearing the land, the steelmaker has said that it would pay only eight per cent of the total value - the same as Formosa shelled out for its project.

The cost of clearing stands at anything between $80-200 million according to various reports.

So far, Tata Steel has invested around $10 million for the project.

"The Investment Laws of Vietnam clearly state that investors will be given land free of encumbrance and all cost of site clearance will be borne by the government.

However, upon the request of the Vietnam government, we have agreed to fund the costs for compensation, to the extent that other investors in the steel sector in the same economic zone have funded," Tata Steel said in a statement.