Pallon has already joined the boards of some of the unlisted companies such as Afcons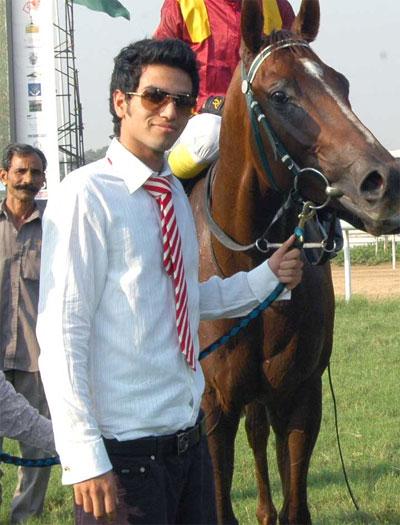 After Shapoor P Mistry and Cyrus Mistry, the next generation has stepped in at the 150-year-old Shapoorji Pallonji group.
Pallon S Mistry, 25, son of the group's managing director Shapoor P Mistry and grandson of billionaire Pallonji Mistry, also referred to as 'Phantom of Bombay House', has joined the business.
His uncle Cyrus Mistry is the chairman of Tata Sons where the Mistry family owns 18.5 per cent stake. Pallon's aunt Aloo is married to Noel Tata, half-brother of Tata Sons chairman emeritus Ratan Tata.
Pallon, who has done his postgraduation from Imperial College London, comes on board at a time when the group is growing at a steady pace in the country as well as abroad.
According to sources, Pallon has already joined the boards of some of the unlisted companies such as Afcons.
"He spends time across businesses and gets involved in all new initiatives of the group," said a spokesperson.
The group, which is known for building the Reserve Bank of India and State Bank of India head office in Mumbai, is looking at a turnover of Rs 30,000 crore in the current financial year from business segments such as solar, water, ports and oil & gas infrastructure, among others.
In FY16, the group posted a turnover of Rs 26,000 crore growing at 20 per cent, said a group spokesperson. About 40 per cent was generated from abroad.
"Solar, water, ports, and oil & gas infrastructure will be our key areas of focus. Besides, with the investment cycle reviving, we are very optimistic about the infrastructure construction space... The group has set a target of 20 per cent growth for the coming year," the spokesperson added.
According to sources quoted above, engineering, procurement and construction (EPC) firm Sterling & Wilson; infrastructure company Afcons; the group's international arm SP International; and the flagship Shapoorji Pallonji & Co have contributed to the top line.
The spokesperson said group company Sterling & Wilson is the largest EPC contractor in India and among the top six in the world, having installed 1,000 Mw globally in FY16 alone.
Water purifier systems maker Eureka Forbes is a market leader with 65 per cent market share and a 10,000-strong direct sales force, he adds.
"Increasingly, more and more construction and engineering projects are being delivered by the group under the design and build (also called turnkey) project mode with involvement of the design centre," he said.
SP International is well established in West Asia and Africa and it has plans to move South Asia and East Asia, the spokesperson said.
Besides infrastructure and construction, the group is also growing its real estate play.
Shapoorji Pallonji Real Estate has tied up with Standard Chartered Private Equity and International Finance Corporation, and has set up Joyville, an affordable housing project which plans to deliver 20 mn sq ft in the next six to seven years.
Shapoorji also has a joint venture company SD Corp, which is developing a couple of real estate projects in Mumbai.
The group has a real estate fund management company SP Investment Advisors, which has forged a venture with Canada Pension Plan Investment Board to invest in income-producing office projects.
Shapoorji Pallonji serves clients in 50 countries and has a workforce of 60,000.
Photograph: Kind courtesty, Prakashgosavi.wordpress.com