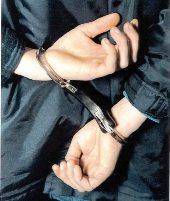 The government is working on a comprehensive game plan to check corporate frauds, much before they become a full-blown scam, by pooling together resources and data available with various regulators and agencies.

"We have done quite a lot of work on developing a system on how to detect a fraud before they become a full-blown scam. We have prepared a very solid and comprehensive game plan in this regard," Corporate Affairs Minister Sachin Pilot said.

The measures needed for implementing this new system would start rolling in few weeks, the minister added.

Asked about the details of this game plan, Pilot said that a host of agencies -- Financial Intelligence Unit, Serious Fraud Investigation Office, agencies under the Finance and Home Ministries, Securities and Exchange Board of India, Reserve Bank of India, other departments -- are currently undertaking investigation and oversight functions with regard to corporate frauds.

"We should not work in isolation. What we need to do is to ensure that nobody misuses loopholes and regulatory gaps between various agencies," Pilot told PTI in an interview.

"If you look back at last few years, most of the scams have become known only after all the damage has been done, money has been siphoned away, assets are dissolved, there is almost nothing left except for catching the perpetrators and putting them in jail.

"That may give some satisfaction but does not actually help the investors whose money has been looted.

"What we thought that we must coordinate with the various departments at Centre and in states to create data mining capabilities and use the latest technology to detect the fraud at the earliest," the minister said.

The SFIO, which functions under the Corporate Affairs Ministry, is already working on a fraud detection model, which would work as an early warning system to detect corporate wrongdoings in initial stages and the same is expected to be functional by the end of this month.

The SFIO felt the need to develop an early warning system after the high-profile Satyam scam came to light in early 2009.

Since then, SFIO has been mandated with a number of other high-profile probes including the Reebok and Saradha scams.

The SFIO report on its probe into 54 companies, including Saradha group entities, suspected to have defrauded lakhs of investors in West Bengal, is
expected in next few days, Pilot said.
Talking about the comprehensive fraud detection gameplan, Pilot said that information about almost all corporate and business transactions is currently available online with various entities including banks, regulatory bodies, registrars of companies and other government departments.
"A lot of data is available. What we are doing is to develop a system where red flags go up whenever something goes wrong, at the very initial stage," he said.
"These red flags would go up on various parameters, for example, if some company reports unusual changes, such as huge changes in profitability, change in shareholding on a massive scale etc.
"There has to be something that would tell you that something might be wrong here and then the investigation would happen," Pilot said.
"The bottom line is that we need to work for the smallest of investors who might not have access to big lawyers, who may not have the might to fight the big sharks.
"That's the kind of regulation and system we want to create so that these corporate scandals and scams can be stopped to the maximum level," he added.
Pilot said that his ministry is talking to state governments and the economic offence wings of their police departments.
"We have now defined corporate frauds and we need to train our police officers, intelligence departments, judicial officials about the ways of fraudsters and the laws applicable to catch them.
"For example, an SHO might not be aware about the cyber frauds, which is applicable if some money has been stolen online from your credit card," the minister said.
The minister, however, added there should not be a 'fear psychosis that we are going after every corporate'.
"Rather, there should be a strong mechanism to ensure swift action for any non-compliance.
"There should be 100 per cent compliance, and we must deliver justice, swiftly and severely.
"Whatever is the non-compliance, action must be taken immediately and not after months and years.
"A long-drawn process would not help the investor whose money has been taken.
"What is required is a swift action for freezing and recovering the assets and give it back to the investor.
"If these things happen, the investors would get the confidence and the fraudsters would also get the message that action would be swift and severe for any wrongdoings on their part," Pilot added.