The plan is to sell about 8 lakh shares of RIL that will help the government garner around Rs 180 crore.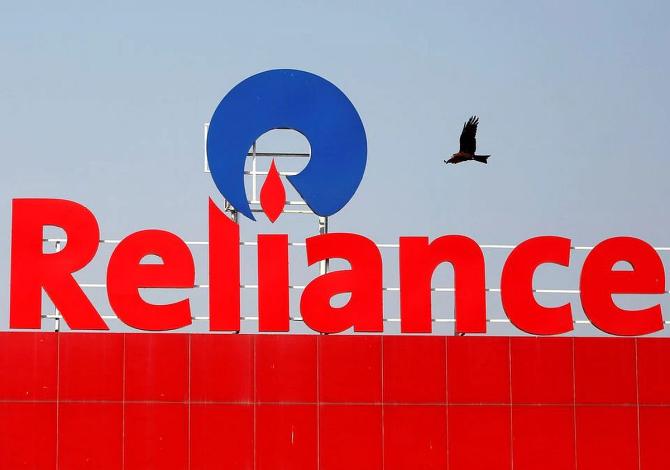 The government is looking to sell shares of Reliance Industries (RIL) held through Specified Undertaking of the Unit Trust of India (SUUTI) and is soon going to appoint an intermediary to manage it.
The plan is to sell about 8 lakh shares of RIL that will help the government garner around Rs 180 crore.
The Department of Investment and Public Asset Management (DIPAM) will appoint an intermediary that will act as a custodian of these shares.
The intermediary, based on its market analysis, will offload these shares at the best price, said an official.
A final approval on the proposal is expected soon.
The government, through SUUTI, owned shares in Indian Petrochemicals Corporation (IPCL), which was merged with RIL in 2007.
Back then, IPCL shareholders got one RIL share for every five shares held in IPCL.
An e-mail query sent to a ministry of finance spokesperson on Sunday did not elicit any response.
Based on information on the exchanges, the central government, state governments, and/or the President of India hold 1.17 crore shares or 0.18 per cent in the oil-to-telecom conglomerate.
The move is a part of the government's strategy to continue with minority stake sale even as it goes ahead with privatisation and strategic disinvestment of public sector undertakings (PSUs).
The government also reduced its SUUTI stake in Axis Bank that has helped the exchequer in garnering Rs 3,994 crore in the ongoing financial year.
Earlier, the government had floated a request for proposal (RFP) to advise it on sale of shares held by SUUTI in various companies.
This is either through offer for sale (OFS), block deal, bulk deal, regular sale through stock exchanges or any such other mechanism subject to Securities and Exchange Board of India (Sebi) guidelines and other regulations.
SUUTI owns shares in 51 listed and unlisted entities that the government is looking to sell.
The government is going ahead with minority stake sale and reducing its shareholding in state-owned entities as it aims to meet its Rs 1.75-trillion target.
A chunk of this target is expected to be mopped up from the privatisation of Bharat Petroleum Corporation (BPCL) and the listing of Life Insurance Corporation of India (LIC).
The government is also looking to reduce stake in PSUs where it has to meet the minimum public shareholding norms mandated by Sebi.
Photograph: Amit Dave/Reuters