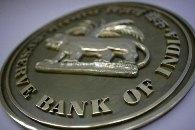 In line with the Reserve Bank's plans to open up the banking sector, the government today said that it was in favour of more banks coming up in the country, although the granting of new licences should be linked to the criterion of having branches in un-banked areas.
In August, the RBI came out with a discussion paper on new banking licences and regulations to foster greater competition in the sector. It had sought feedback on the paper, as also business model for the new banks, by September 30, with a view to promoting financial inclusion.
"We have gone through the discussion paper circulated by RBI. We will also give our views on it to the apex bank," said K V Eapen, joint secretary with department of financial services, the Finance Ministry.
"A few more banks need to be there to help in achieving financial inclusion," Eapen told reporters on the sidelines of CII Banking Colloquium 2010. He said that licenses for new banks should be linked to financial inclusion, where branches would have to be opened in un-banked and under-banked areas.
The RBI discussion paper had said, "The Reserve Bank is considering providing licences to a limited number of new banks. A larger number of banks would foster greater competition, and thereby reduce costs and improve the quality of service."
India has 27 public sector banks, 22 private sector banks, 31 foreign banks, 86 regional rural banks, 4 local area banks, 1,721 urban cooperative banks, 31 state cooperative banks, and 371 district central co-operative banks.
RBI said the new licenses are required since vast segments of population, especially underprivileged, have still no access to formal banking services. Meanwhile, on the remuneration of top management of public sector banks, Eapen said it was not possible to match it with top executives of private banks.
He added, however, that the government was examining whether the top executives of PSBs could be given a variable pay, in addition to a fixed pay and other incentives. Eapen said the government was examining the A K Khandelwal report on the issue, and that it has been already submitted.
The report also suggested on how future recruitments would be carried out in the PSBs. On the issue of consolidation in the banking sector, he said that State Bank of India was partially doing it by merging two of its associate banks with it.
"If bank boards come up with proposals, then the government will definitely have a look at it," he said. He said that the government was also looking at the issue of categorisation banks on the basis of granting 'navratna' or 'miniratna' status to them.