Bangalore-based infra major GMR Infrastructure Ltd has completed divestment of 50 per cent stake in global power generation company InterGen to China Huaneng Group (CHG), said the company.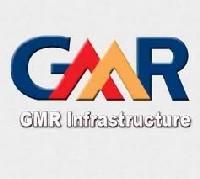 The infrastructure corporate had in November last year announced an agreement to divest its 50 per cent shareholding interest in InterGen NV to CHG, the largest power generation company in China, for an equity value of $1.23 billion.

InterGen is a global power generation company with power plants located in the UK, the Netherlands, Mexico, Philippines and Australia with a total gross operational capacity of 8,146 MW.

A Subba Rao, Chief Finance Officer GMR, when contacted, said they were yet to workout the net outcome of the transaction.

"We will have to consider issues like consultant fee and taxes before coming to a final figure," Subba Rao said.

GMR had acquired 50 per cent stake in InterGen NV in October 2008 for an equity value of $1.13 billion.

The Group Chairman GM Rao had attributed the decision to divest the stake in InterGen to the group's strategy to focus more on Indian market where it was already the market leader.

Further, he had said, the overseas company holding Intergen shares was having a debt of $ 1 billion as on November and the sale would release $ 225 million equity that could be utilized for ongoing projects of the Group.

The Global Energy and Power Teams of BofA Merrill Lynch and White & Case LLP acted as Financial Advisers and Legal Counsels respectively to GMR.

With the completion of the transaction, Huaneng Group now jointly owns InterGen with the Ontario Teachers Pension Plan (Teachers).

Teachers have been a 50 per cent owner of InterGen since 2005. Reacting to CHG's acquisition of 50 per cent stake in it, InterGen President and CEO Neil H Smith said, "We are very pleased that China Huaneng Group has successfully completed this investment in InterGen.

CHG is a known entity to InterGen as they have been a partner of ours in Australia since 2003 and we look forward to building on the positive and collaborative working relationship we have enjoyed with them."

"This is a great step toward strengthening our position as a global leader in developing, owning and operating power projects."