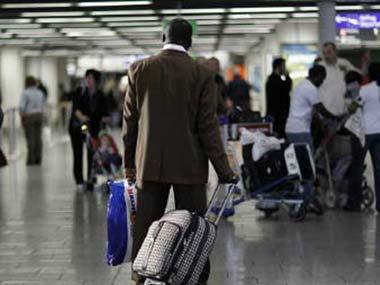 GMR-Megawide consortium is set to takeover operations of Mactan-Cebu International Airport in the Philippines from Friday midnight tonight, a senior official of the Indian infra major said.
"The operations will be handed over to the consortium from tonight. Some of the existing employees of the airport will be working with us," the official told PTI.
The $ 700 million-project to develop and operate the Mactan-Cebu International Airport in the Philippines was awarded by the Department of Transportation and Communications (DOTC) of Philippines.
Megawide is a Philippines-based construction company. As part of the agreement, the consortium will have to develop a new terminal within three years from the taking over operations of the airports, the official said, adding that the construction of new passenger terminal would involve an investment outlay of nearly $ 380 million.
In the bidding, conducted in November last year, the GMR-Megawide Consortium proposed to undertake the project, which entails renovating the existing passenger terminal building (PTB), building a new one to service international flights, and operating the airport.
The existing terminal was designed to handle approximately 4.5 million passengers, but it currently handles roughly 7.1 million.
The expansion of the terminal is expected to raise the annual passenger capacity of the airport to 12.5 million.
The concession agreement involves upfront payment premium of 14.4 billion Peso (over $320 million) and the concessionaire has already paid, the GMR official said.
Earlier, a DOTC spokesperson in a release had said that the 25-year concession was awarded to GMR-Megawide following several months of reviewing various legal questions raised by a bidder in connection with the Airport project. After losing Male Airport operations and selling off its stake in Sabiha Gokcen International Airport (ISGIA) at Istanbul, Turkey, MCIA is the only overseas airport that is currently under the GMR group.
The group manages international airports at New Delhi and Hyderabad. With regard to the user development fee at the airport, the official said all those amounts are pre-determined by the airport authority and the consortium has no role in it.
GMR Chairman G M Rao and other senior executives of the Group recently met Philippines President Benigno S Aquino III in Manila.