GMR Infrastructure, the Bangalore-based developer of power plant, airports, roads and urban infrastructure, is understood to be closing in on its second coal mine acquisition in Indonesia.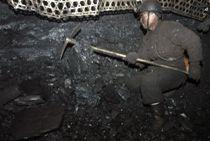 The mine is expected to cost close to $150 million and has reserves of close to 200 million tonne.

In 2009, GMR had acquired Indonesian coal company PT Barasentosa Lestari for around $80 million with coal reserves of 110 mt.

GMR Infrastructure has been actively seeking captive coal mines as it embarks on a huge expansion of its flagship power generation business and is setting up a slew of projects in India.

The company has 14 power projects, of which three are operational (808 Mw) and 11 projects (8,448 Mw) are under various stages of implementation.

GMR hopes to have a capacity of 4,261 Mw on stream over the next three years, relying on thermal energy for generation.

Reliance Energy and Essar Group have also acquired coal mines in Indonesia. GMR officials declined to comment on its moves in Indonesia.

According to recent reports, the three are also understood to be in the race for mines in Australia.

Government officials have recently said that demand for coal in India is expected to triple over the next two decades, as more players start power generation and increase capacity at steel plants.

A majority of power projects in India are thermal and, as India increases its hunger for power, almost all players are scrambling to secure coal reserves.

GMR has been beefing up its war chest for the energy business, raising $300 million (Rs 1,350 crore) from Temasek, IDFC, Argonaut and Ascent Capital in 2010.

Simultaneously, it restructured a large chunk of its debt and exited its 50 per cent holding in global power major Intergen for around $1.2 billion (Rs 5,400 crore), thus freeing up the cash to expand its power projects in India.

In addition to having captive coal resources in India and Indonesia for a clutch of power projects, GMR has a 33.5 per cent stake in Homeland Energy Group, a listed company that owns coal properties in South Africa through subsidiary Homeland Mining & Energy.

HEG owns a controlling interest in the operational Kendal mines, fully explored Eloff mines and other exploration sites, with total mineable reserves of around 300 mt.

The Eloff mines, which have significant coal reserves, are under pre-feasibility stage, having been fully explored.

In addition, HEG holds a 39 per cent stake in Homeland Uranium Inc, a Canadian uranium exploration & development company focused on projects in Niger and the US, and around 12 per cent stake in Altona Resources with coal assets in Australia.