Trust Research Advisory (TRA), a part of communications and media services provider, Comniscient Group today launched its third edition of the annual Brand Trust Report (BTR). The report that claims to list 'India's most trusted brands' has crowned Nokia, Samsung and Sony with the ultimate honour of being the top three trusted brands.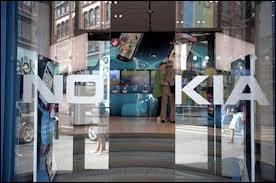 BTR lists over 1,100 'most trusted brands' across 211 categories ranging from diversified groups to personalities (further split into categories like business, sports, social and cinema), from media (print and electronic) to telecom.
The report has its fair share of usual suspects topping the list. Like Tata Group coming up tops in the diversified category, or Kingfisher being the most popular beer or Amul topping the foods and beverage category or the world's largest selling biscuit, Parle G being the most trusted biscuit brand.
However, there have been a number of surprises as well. Like quick service restaurant chain Kentucky Fried Chicken that was under fire last year (during the same time as the research was being conducted) due to worms being found in chicken served by one of their outlets in Kerala, topping the retail category. Or Kent water purifiers being more trusted than market leader Eureka Forbe's Aquaguard or FMCG major HUL'a Pureit.
The personalities section also threw up some interesting insights. For starters, being alive does not seem to be a criteria to being trusted, with the likes of Dhirubhai Ambani and Swami Vivekanand making the cut. Neither were investor woes apparently, with king of good times, Vijay Mallya continuing to enjoy high levels of trust despite his debt concerns.
And there were the inverse relationships, refuting conventional wisdom, that brand gains and so does the personality attached. So on one hand, while erstwhile Tata Group chairman Ratan Tata gained favour, the Tata Group slipped up. And on the other, while Bollywood actor Salman Khan's charity Being Human came up tops, his own standing lost ground to Aamir Khan in the light of his Satyamev Jayate blitzkrieg, making him the most trusted personality in Cinema.
As per N Chandramouli, CEO, TRA, only at the very end were respondents asked to list out the brands they felt were most trustworthy, mainly because they did not wish to steer the responses in any way. However, experts raise concerns that as per the methodology used, the list of brands could also intersect with those enjoying top of mind recall and not necessarily maximum trust. Some even go so as to say that the list of the most trusted brands seems to be represent brands' muscle flexed on advertising spends ground.
The report priced Rs 14,000 will be sold to interested parties in India as well abroad. Last year, the firm sold around 600 - 800 reports and is expecting to supersede the mark this year. However, it gives just a glimpse into brands' standing vis-a-vis competitors on the trust parameters. It serves as an entry point for companies to engage with the firm for more specific insights into why their brands have gained or lost.