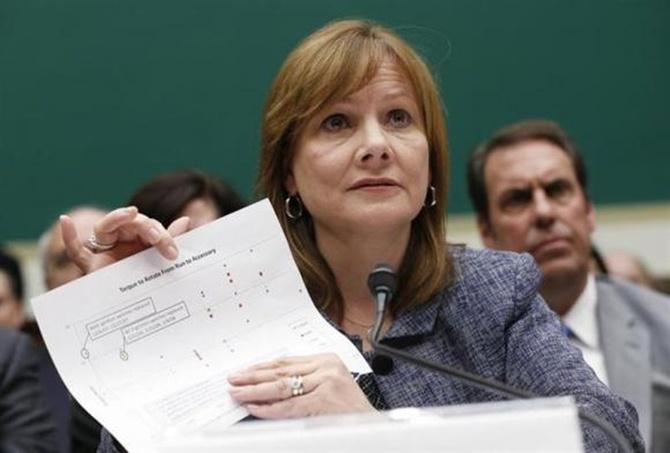 General Motors CEO Mary Barra on Thursday met Prime Minister Narendra Modi and Commerce and Industry Minister Nirmala Sitharaman.
Barra is visiting the country to meet suppliers and dealers as part of the company's ongoing global turnaround plans. When asked about the agenda for meeting the Prime Minister, Barra told reporters.
"I just want to congratulate him". She also met Sitharaman during the day.
General Motors, which is present in India through a wholly-owned subsidiary, sells various models including multi purpose vehicle Chevrolet Tavera and hatchback Beat.
Last year, the company had recalled 1,140,000 units of its multi-purpose vehicle Chevrolet Tavera, manufactured between 2005 and 2013, to address emissions and specification issues.
Image: General Motors (GM) Chief Executive Mary Barra displays a document as she testifies before a House Energy and Commerce Committee hearing on GM's recall of defective ignition switches.
Photographs: Kevin Lamarque/Reuters