Expanding the high-speed Internet network facility, the Railways on Thursday launched the Google's free Wi-Fi service at Vijayawada, Kachiguda and Raipur stations.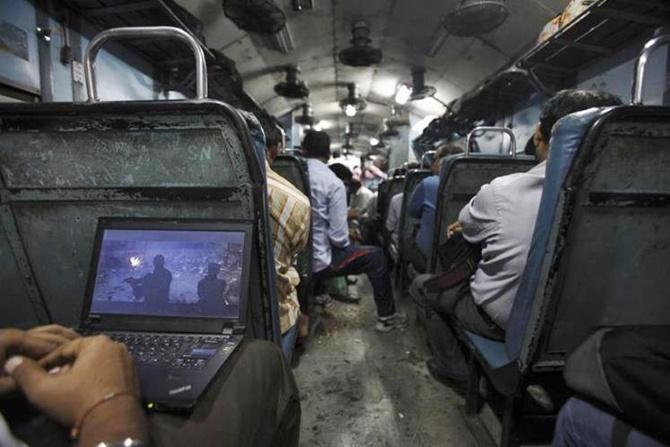 "As part of the Digital India initiative, we have plan for providing Wi-Fi facilities at a total 400 major stations out of which 100 stations will be equipped this year," Railway Minister Suresh Prabhu said after launching the service at three stations through video-conferencing from New Delhi.
The Wi-Fi facility at these stations has been commissioned by Railway Ministry PSU RailTel in association with Google for providing high speed internet to the commuters.
Prabhu said once facility is operational in all 400 stations then it will be a biggest Wi-fi infrastructure in the public place in the world.
About 3 crore people are estimated to be able to use the Wi-Fi facility with the commissioning of 400 stations.
Prabhu had earlier launched the Wi-Fi facility at Bhubaneswar and Mumbai Central stations.
RailTel CMD RK Bahuguna said "our intent was to fulfill Indian Railway's vision of providing passengers access to high speed internet through our optical fiber communication network."