Goa, Kerala, Maldives and Dubai are among the popular destinations.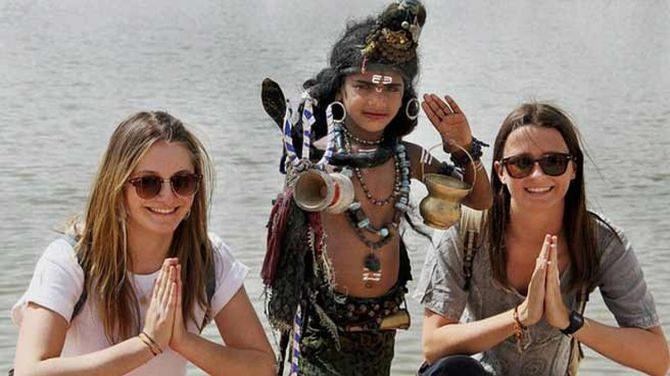 Pent-up demand coupled with the gradual easing of restrictions is giving hopes to the travel sector, which has been badly battered by Covid-19.
The first signs of recovery were witnessed during the extended Gandhi Jayanti weekend, and travel companies and hotels are optimistic about further growth in the coming months.
"The lockdowns and restrictions only delayed travel. With confidence returning and the restrictions eased, we expect travel to increase over the next few months and, eventually, return to pre-Covid levels," says Cleartrip.com's Head of Corporate Strategy Aditya Agarwal.
According to Cleartrip.com, flight booking levels are now around 40 per cent of what they were in the pre-pandemic time - up from 20 per cent and 30 per cent in August and September, respectively.
"In August, the volume of hotel bookings was 7 per cent of last year.
"It increased to 15 per cent in September. We expect it to rise further to around 25 per cent of previous year's volumes in the next three months," Agarwal adds.
Most of the bookings, he says, are being made less than 15 days before the date of travel, indicating that people are still cautious about the pandemic.
Weekend gateways at driveable distances from metros have seen a spurt in demand, with people emphasising hygiene and safety while making travel plans.
"All leisure hotels that are within driving distance of metros are seeing over 80 per cent occupancy now, which is much higher than pre-Covid levels," says Manav Thadani, co-founder of consultancy Hotelivate.
"All they are missing is the corporate and meeting-incentive-conference-exhibitions (MICE) related business," he adds.
States, too, are taking measures to woo tourists.
Last month, Uttarakhand Tourism Development Board began offering 25 per cent discounts on hotel stays under its Tourist Incentive Coupon scheme.
Kerala, which saw a spike in Covid-19 cases last month, has opened its doors to tourists once again.
All attractions, except the beaches, have been opened this week with safety measures in place to check the spread of Covid-19.
Goa, too, is seeing uptick in domestic tourists, but local hotels are disappointed as the government has not given permission for foreign charter flights.
During weekdays, Goa airport sees 20-25 flights, while on weekends the number increases to around 30.
An additional 8-10 flights are expected to start from the end of October.
Currently, the state is seeing more passenger arrivals than departures, says Goa Airport Director Gagan Malik.
"There is a certain segment taking to travel with a vengeance (such as millennials, young, working professionals who are making the most of remote working).
"But families and senior citizens, who are at high risk, are choosing to stay put," says Rakshit Desai, managing director of Flight Centre Travel Group's India business.
Factors such as safety, accessibility and privacy are driving demand and luxury, and boutique properties are making the cut, Desai adds.
"Among international destinations, Maldives and Dubai are showing signs of recovery."
While limited flights, closure of parks and monuments, hotels operating at limited capacity with curtailed amenities remain a constraint, hotels are seeing a resurgence in demand.
According to Zubin Saxena, managing director of Radissson Hotel Group (South Asia), "Demand in the transient or small-group segment has shot up and replaced quarantine stays that were dominating occupancy trends so far.
"Our business has also seen an uptick in food and beverage (F&B) revenues over the past few weeks."
Taj Hotels and Accor Group are also witnessing an increase in occupancy across properties with the launch of discounts, value-added room packages and other consumer offers.
Taj Hotels said leisure resorts in Goa, Chennai and Uttarakhand are witnessing good occupancies.
Marriott International said it is seeing significant number of repeat bookings at its properties.
"We are seeing a spike in bookings for weekend stays, which points towards a rising demand for domestic travel," says Kerrie Hannaford, vice-president-Commercial, Accor India & South Asia.
Not everyone, however, agrees. Says Rajat Mahajan, Partner, Deloitte India: Some are calling it revenge travel, but this is far from a complete revival of the industry."
The signs, nevertheless, are encouraging.
Photograph: PTI Photo