With over Rs 80,000 crore (Rs 800 billion) of investment in oil and gas hunt stuck for want of defence nod, Oil Minister M Veerappa Moily on Friday said the ice has been broken on getting clearance for 39 offshore areas including Reliance Industries' already producing oil and gas fields.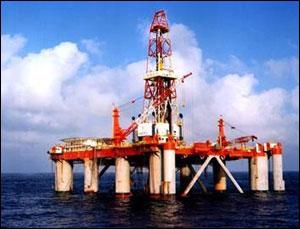 Defence Ministry has declared 7 blocks including RIL's KG-D6 which has been in production since September 2008 and its gas discovery block NEC-25 for reasons like overlapping with proposed Naval base or being close to missile launching and Air Force exercise area.
"We have broken the ice. I don't think you can say (log jam continues)... oil and gas activities and defence strategies can co-exist," Moily told reporters when asked about the outcome of the first meeting of the Cabinet Committee on Investment (CCI).
He said the defence ministry has classified seven blocks as "No-Go" areas for oil and gas exploration and production activities and has imposed stringent conditions for another 32.
The CCI in its meeting on Wednesday asked the Ministry of Defence and Moily's ministry to sort out differences over the seven block in one month and for the 32 areas in three months.
"I dont think there will be a problem. We will sort it out. This (defence clearance to the 39 blocks) will open up Rs 80,000 crore of investment (and) open up a big gateway of investment in petroleum sector," he said.
Moily said oil and gas exploration and defence activities can co-exist as was the practice in several countries, including the United States.
"They (Defence Ministry) have a concern, which we are also concerned about. National security is important (but) at the same time oil and gas exploration and development is also necessary," he said. "When countries are after countries are going ahead, why can't India."
Moily said more than $14-15 billion investment has already been made in blocks like KG-D6 which has been producing oil since September 2008 and natural gas since April 2009.
"Enough technology is available where exploration can co-exist with defence strategies," he said, adding oil and gas production does not require thousands of kilometres of area.
While companies are allotted large areas for finding hydrocarbons, actual area used for production is only 4-5 per cent and the rest of it is relinquished, he said.