Finance Minister P Chidambaram is putting defence, atomic energy and road projects under the knife in a final attempt to hit a tough fiscal deficit target by March, risking short-term economic growth and angering cabinet colleagues.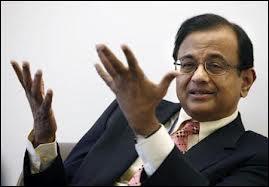 The cuts will reduce spending by about 1.1 trillion Indian rupees in the current financial year, some 8% of budgeted outlay, or roughly 1 per cent of estimated gross domestic product, two senior finance ministry officials and a senior government adviser told Reuters.
Here are some of the details of the cuts so far and where the axe is falling:

* The defence ministry -- the world's biggest arms importer in recent years -- faces a cut of $1.9 billion for weapons purchases, which a senior official said could delay deals to buy howitzer guns and Javelin anti-tank missiles from the United States by at least few months.

* The rural development ministry, which runs a flagship rural employment scheme that is seen as a major vote winner, could have up to $4 billion slashed from its budget, a senior official at the ministry said.

* Government data for the April-November period, for which spending numbers are available, show a fall in disbursements to ministries -- and purse strings are tightening further in the traditionally high-spending last quarter of the fiscal year. A senior finance ministry official said ministries will not get more than a third of their allocated funds in the quarter to March.

* The atomic energy department was allocated only Rs 1,300 crore (Rs 13 billion) by November-end, out of Rs 5,600 crore (Rs 56 billion) approved in the budget for the whole year, a finance ministry official said.

* Just Rs 3,570 crore (Rs 35.7 billion) were released to the ministry of communication and information technology in the same period out of Rs 8,600 crore (Rs 86 billion) budgeted for the whole year, the official said.

* Overall in the April-November period, spending on more than 100 capital investment programmes stood at Rs 2.43 lakh crore, 47 per cent of the target of Rs 5.21 lakh crore for the whole fiscal, compared with 50% a year earlier.

* The roads ministry has so far awarded contracts for just 1,000 km (620 miles) of roads against a target of 9,000 km this fiscal, partly due to budget constraints and the deteriorating economy, an official at the ministry said. The ministry has been told to look for funds from the National Highway Authority, partly funded by market borrowing.

* One reason the cuts are needed is a rising subsidy bill. The finance ministry expects the burden for providing cheaper fuel to jump by nearly Rs 50,000 crore (Rs 500 billion) this year, above earlier estimates of Rs 43,000 crore (Rs 430 billion).

* Another factor is low revenue collection - in the first eight months, collections were 47.6% of the annual target compared with 49.7 per cent during the same period a year earlier, at a time Chidambaram is trying to substantially lower the deficit from last year's 5.8 per cent of GDP.