The US Food and Drug Administration has issued a warning letter to Ranbaxy Laboratories' American subsidiary Ohm Laboratories for violating current good manufacturing practice norms.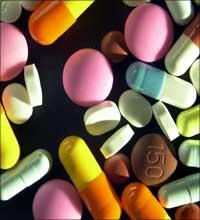 "Ohm Laboratories received a warning letter from the US FDA for its liquid manufacturing facility located in Gloversville, New York," Ranbaxy Laboratories said in a statement.
The letter mentions certain cGMP violation based on site inspections conducted between July and August 2009, it added.
The Gloversville facility is one of the three US-based manufacturing facilities of the company.
"In order to effectively address such issues, Ohm has retained the services of PRTM Inc, a global consulting firm to provide expertise and advice on issues cited by the US FDA at its facility in the US," the statement said.
The company will continue to co-operate with the US FDA to bring the matter in timely manner and remains committed in its efforts of being fully compliant with the US regulatory standards, while offering affordable generic medicines in the US healthcare system, it added.
Ranbaxy further said earlier this year, the US FDA had inspected two other plants of Ohm and didn't observe any material deviation. These plants manufacture most of the product supplied in the US market.
Ohm Laboratories is a wholly-owned subsidiary of Ranbaxy and sells generic and branded private labels, and over the counter drugs in the US.