Last week, 29-year-old K Dasaratha Rao, a website developer and software consultant from Bangalore, saw several new features being added to the social networking site Facebook (FB).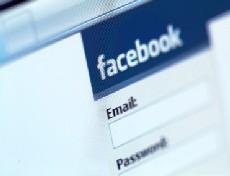 "Honestly, I didn't take to the changes immediately. But as I spent time on the site and saw what Facebook had done, I realised that it had actually simplified the number of clicks I would make on the home page."

What made sense for Rao is that the new FB interface automatically grouped his over 450 friends in convenient lists, made it easier for him to see the popular FB updates by close friends as top stories and even added a button that allowed him to subscribe to international web developers, who do not know him but can share insights on technology.

But Rao's enthusiasm seems to be an exception when you hear avid Facebook users like New Delhi-based beauty and wellness consultant Ritika Sharma, 27.

"What was wrong with the old Facebook that it is now being constantly redesigned. The new features make my FB page too complicated," she says.

Her colleague, Bhawna Misao, a receptionist, too had similar views. "Since online Facebook has changed so much, I have started using the Facebook app on my BlackBerry, which is still a reflection of the old interface."

New features on FB have also failed to impress 20-year-old Miranda House student, Rachna Punjabi who sys: "Recent features like Facebook's real-time "ticker" stream that alerts me about what my friends read, watch and listen to or tag, is dizzying real time and way too much social sharing."

This also prompted Punjabi to tweak her FB settings that allowed limited sharing of what she does on the social networking portal.

With nearly 36 million users from India (according to September statistics from Socialbakers), Facebook was accessed by more than 45 per cent of India's internet users.

Mark Zuckerberg, CEO and founder of Facebook, should be closely listening to Indian users because the site witnessed a heady growth of about 27 per cent in the last three months, adding over seven milion users.

And FB is not done with the changes yet. At last week's f8, Facebook's annual developers conference in San Francisco, Zuckerberg announced the company's intent to overhaul the profile page on FB for a new feature called Timeline and revealed plans to encourage people to use Facebook as a media-consumption platform.

Sam Lessin, a product manager at Facebook wrote in an official blog: "The way your profile works today, 99 per cent of the stories you share vanish. The only way to find the posts that matter is to click 'Older Posts' at the bottom of the page. Again. And again."

With Timeline, FB will curate a home for all stories users share, will be wider than the existing profile, and a lot more visual.

Part of FB's hurry to evolve as the social network for the masses across the globe is partly due to the heat it is facing from the three-month-old social network site, Google Plus.

The new kid on the block from Google's stable aims to take some of Facebook's shine off with its own set of social features and forthcoming integration with the search giant's various online products expected to be launched.

For now, however, it looks like Facebook still enjoys the users' confidence. According to Informate Mobile Intelligence, Facebook has outpaced Google Plus in terms of share of page views.

While share of page views for Google.com declined by 36 per cent over the last six months, the share of Facebook.com saw an increase of 68 per cent.

Users, like Vinit Udeshi, a
music jockey in Kolkata, hailed Facebook for launching a standalone messaging and chat app for iPhone and Android devices.
"This app allows you to send text messages to anyone in your phone's contact list as well as your Facebook friends. You can see the messages from the Messenger app as well as your web-based version of Facebook."
The site has also introduced a free 90-day access on mobile devices as part of its tie-ups with telecom operators, including Reliance, Aircel and Airtel in India.
Today, Facebook India is hoarded with over 17 million users in the age group of 18-24 years, followed by the users in the age of 25-34, reveals Socialbakers' data. Now, Google Plus too is targeting the same user group.
Social media experts like Hareesh Tibrewala, joint CEO, Social Wavelength, says: "Google Plus is still too much in the nascent stage but Google has the power of its search and email. It should be able to grow about 50 per cent or so in the next 12 months."
Google Plus already has over three million users from India although it's not exactly a happy user base.
Saurabh Rathore, partner at Moe's Art, says: "Google Plus interface is boring and Facebook is trying to get more and more complicated. Twitter seems to be the best bet for me. It's a place where I can control whom I want to follow."
However, he quickly adds that Facebook still gets a higher rating than Google Plus "because it's an older platform hence more friends and more conversations. Plus has graveyard-at-midnight kind of silence. When I am happy, I'm on Facebook, when I have to rant, I go to Twitter. Google Plus is my fifth option, after Linkedin and Foursquare."
Google is listening. Its social search is now integrating Google Plus posts into its search engine results pages for those who log in to their Google account for a personalised search experience.
"That means content that your Google Plus contacts have shared will enhance your search experience," says Adhvith Dhuddu of Alive Now, a social media management firm.
The biggest improvement to Google Plus is via Hangouts - the popular group web conferencing application that lets up to 10 users share a browser-based video chat session.
Hangouts On Air is a hangout that lets users broadcast and record their session. When a user is "on air", up to nine other people can join the Hangout, though anyone can tune in to the live broadcast.
The move may pique interest among Android device users, estimated to be 10 per cent of India's mobile handset base.
Vic Gunhotra, senior vice president of engineering, Google wrote in his blog: "Hangouts currently supports Android 2.3+ devices with front-facing cameras (and iOS support is coming soon). The new mobile app is rolling out to Android Market today [20 September], so you can start hanging out at any time, from just about anywhere."
Social media expert Rajiv Dingra, founder and CEO of social media agency WatBlog, says: "I don't believe Google Plus was meant to be a Facebook challenger as much as it was meant to be a more controlled forum for highly-focused content. The design of Plus favours interaction within groups and is not about posting trivial comments."
His sentiments are echoed by 32-year-old Jayaraman, a chemical engineer based in UAE. "I think Google Plus made itself better after the latest improvements. Facebook has nearly ruined its news feed. I now spend a few minutes every day unmarking updates as "top stories".
I do not want to see "top stories" when I go to my Facebook news feed, especially when Facebook has no idea what I think is important or interesting."
It is perhaps worth pointing out that Google co-founder and CEO Larry Page himself hasn't made any public postings on his Google Plus page in more than a month.