To be an effective entrepreneur, management students need to have holistic experience, says Harsh C Mariwala, Chairman and Managing Director, Marico Limited.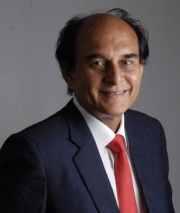 Addressing the 21st Convocation of XIMB on Tuesday, he said, "If you want to be successful entrepreneur in short period of time it is better to join a small or a start-up company as it provides high degree of domain knowledge."

The 21st convocation ceremony of the premier B-School witnessed a total of 306 students graduating in different programmes. While 179 students graduated in the Post Graduate Diploma Programme in Management (PGDM) 2010-2012, 51 students graduated in the PGDM (Rural Management) 2010-2012 programme.

There were 23 students, who graduated in the PGDM (Part-Time) 2010-2012 programme and 48 students, who graduated in the PGDM (Part-Time Weekend) 2008-2011
programme. One student also received the fellow programme in management.
Father PT Joseph, director of the institute, recapitulated the highlights of the past academic year which was the Silver Jubilee year of XIMB.
Illustrating the journey of his company over the years, Mariwala emphasized how culture is an important factor in driving an organisation's growth and how the people are important assets of the company. He advised the graduating students to identify the inner strength for achieving success in life.
Said he, "India is on the radar of global CEOs (chief executive officer) as the Indian economy is likely to grow by six to nine per cent depending on what happens in India in term  of reforms or what happens at the global level." Speaking on the occasion Rajive Kaul, Chairman, Board of Governors advised the student to follow the basics learnt and practised during their stint at the institute.