The UAE-based Emirates Telecommunication Corporation (Etisalat) on Thursday filed a petition against Shahid Balwa and Vinod Goenka, promoters of the beleaguered Swan Telecom, for "fraud and misrepresentation".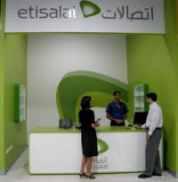 The move comes a day after its joint venture telecom company in India, Etisalat DB, announced closure of operations even as its key vendors, Reliance Infratel and Reliance Communications, filed a case in the TDSAT on Thursday for recovery of dues worth Rs 1,700 crore (Rs 17 billion). Etisalat DB had leased tower and equipment capacity from the two companies.

A bench at the TDSAT (Telecom Disputes Settlement Appellate Tribunal) asked Etisalat DB to file a reply by March 5, the next hearing.

In a press statement detailing the case against Balwa and Goenka, the UAE telecom giant said, "Etisalat has issued proceedings in the Indian courts against Balwa, Goenka and Majestic Infracon for fraud and misrepresentation." The petitions have been filed in the Bombay High Court. Majestic Infracon is a promoter firm of DB Group, a partner in the Indian JV.

The UAE firm said Balwa, Goenka and Majestic Infracon were responsible for marketing the investment opportunity. As much as $900 million (Rs 3,987 crore) was invested by Etisalat to buy 45 per cent stake in Swan Telecom.

Etisalat alleges it was induced into its investment in the company, which was then Swan, without any disclosure of matters now alleged to have occurred in connection with the obtaining of 2G licences by Etisalat DB.

"Those events occurred a year before Etisalat's investment. Etisalat is facing very significant financial losses on its investment in Etisalat DB despite its having no involvement in the 2G licence application or award process and being entirely innocent of any allegations relating to it," it said.

The move would be yet another blow to DB group founder Shahid Balwa, who has already spent seven months in Tihar Jail in connection with the alleged 2G scam. Vinod Goenka, a director of Swan Telecom, and Shahid's brother Asif Balwa were also jailed.

Goenka, Balwa and Majestic Infracon responded in a joint statement, saying no notice of demand or suit papers had been received by them.

"There is no wrongdoing by us or our directors. We had filed a case for mismanagement in the CLB against Etisalat who were in management control of the JV company. This was withdrawn because in discussions they said they would run the JV properly, which was not done. The JV company is also facing FEMA proceedings for investments by Etisalat. All this will be gone into. Etisalat will be held responsible for their wrongful acts," the statement said.

DB Realty responded to the Etisalat action, even as its stock plunged over five per cent in Thursday's trade.

"DB Realty has no direct or indirect shareholding in Etisalat DB. The promoters of DB Realty in their individual capacity invested in Etisalat DB. Etisalat's decision to shut the operations of its Indian joint venture was taken independently by Etisalat UAE and this decision will have no bearing or impact on the financials of DB Realty," the company said in a statement. It also said no suit or claim had been filed against DB Realty since it was never party to any agreements or otherwise.