Retirement fund manager EPFO has decided to suspend further investments in the LIC Housing Finance till CBI completes investigations into the alleged involvement of its top official in the bribes-for-loans scam.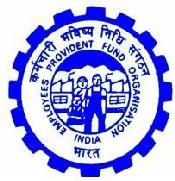 "As of now we have suspended further investments in the LIC Housing Finance. Safety of fund is our prime concern. We are doing so because CBI is investigating the case", Labour Minister Mallikarjun Kharge said. Kharge, who was speaking after a meeting of the Central Board of Trustees (CBT) - the highest policy making body of the Employees Provident Fund Organisation (EPFO) - said the EPFO will not invest in LIC housing finance company till the CBI inquiry is not over.

LIC Housing Finance company is the subsidiary of LIC, the largest insurance company in India. The EPFO till date has invested Rs 454 crore (Rs 4.54 billion) in the bonds of the LIC Housing Finance Company, while the current investment norms allow investment up to Rs 846 crore (Rs 8.46 billion).

The EPFO, which can invest an additional Rs 392 crore (Rs 3.92 billion) in the housing finance company, says it will not do so until the probe in the housing finance racket is completed.

CBI last month arrested LIC Housing Finance CEO Ramachandran Nair and seven others senior bankers for allegedly colluding with real estate firms to sanction large-scale corporate loans, by overriding mandatory conditions for such approvals along with other irregularities.

Apart from Nair, Naresh K Chopra, secretary (investment), LIC; RN Tayal, general manager of Bank of India (Delhi); Maninder Singh Johar, director (chartered accountant) of Central Bank of India and Venkoba Gujjal, deputy general manager of Punjab National Bank (Delhi), were also arrested. Besides, Rajesh Sharma, CMD of Mumbai-based firm Money Matters Ltd and two other company employees - Suresh Gattani and Sanjay Sharma - were also arrested by the CBI.

The LIC Housing Finance, however, maintained that all necessary procedures were followed by it while approving loans.