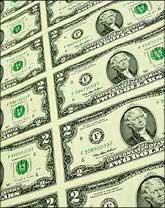 A current Goldman Sachs managing director used to exchange daily morning emails with now jailed Galleon founder Raj Rajaratnam about 'tiddie biddies' at top technology companies like Apple and Intel, a media report said suggesting their ties were closer than previously known.

David Loeb sent emails to Rajaratnam ahead of a daily 'morning meeting' at Galleon, according to previously undisclosed emails and wiretapped phone call transcripts, which were entered as court records in the trial of former Goldman director Rajat Gupta, the Wall Street Journal said.

Last week 63-year-old Gupta was found guilty by a jury of passing confidential boardroom information to Rajaratnam.

Gupta's defence had stressed during the trial he had never done any insider trading and the hedge fund founder had other sources at Goldman and other companies who gave him inside information.

Gupta's lawyers had even hoped to show jurors the emails and transcripts, saying they indicated that Rajaratnam's source within Goldman wasn't Gupta but someone else.

But judge Jed Rakoff did not allow Gupta's lawyers from sharing the email and transcripts with jurors.

In the emails, Loeb offered 'tiddie biddies' to Rajaratnam about firms like Apple and Intel and often addressed him with nicknames like "Dr RR" and "big daddie".

He used to sign off his emails with letters 'CBF', which colleagues have said stands for 'chunky but funky.'

Loeb was a senior salesman at Goldman at the time of email exchange and is one of three current Goldman employees that federal prosecutors and the Federal Bureau of Investigation are investigating.

Loeb has not yet been charged with any wrongdoing.

The closeness of the ties between Loeb and Rajaratnam, as seen through the communications, sheds new light on their relationship, the report said.

In an August 5, 2008, email to technology analyst Henry King, then Goldman's research chief in Taiwan in 2008, Loeb asked his colleague for an 'update'
on Intel.
King wrote back with a spreadsheet attached, with 'u would not believe this' in the subject line.
Loeb then emailed Rajaratnam the next morning, saying: 'need to reach u with some PARTICULARLY important data' before the market opened for the day.
On a call which has been captured on wiretap by the Federal Bureau of Investigation, Loeb talks about Intel's production that show the chip maker was unexpectedly increasing production of certain products, information which could cause a company's stock to increase.
During the call, Loeb told Rajaratnam that the figures weren't complete.
"It's still a good number," Rajaratnam responded.
"It's still a  good number, right," Loeb said.
A lawyer for Loeb, Frank Wohl, told the
Wall Street Journal
the information Loeb passed to Rajaratnam wasn't material and couldn't be used to trade shares.
"It was not price-moving or a basis for buying or selling the stock," he said.
In another email on August 21, 2008, King sent Loeb information about Apple products.
The following morning, in a phone call that was recorded by an FBI wiretap, Loeb told Rajaratnam about the information he had on Apple.
"This is production data, but it's directly from Apple and it's been pretty good on the production side," he said on the call, according to a transcript.
In Gupta's trial, prosecutors had said outside the presence of the jury that Loeb provided information about Intel, Apple and Hewlett-Packard to Rajaratnam, who is currently serving an 11-year prison senetnece.
In the wiretapped call to Rajaratnam's cellphone on August 7, 2008, discussing Intel, Loeb said: "This goes to you and Adam [Smith] only."
Smith, a former Galleon trader, pleaded guilty to criminal charges and has agreed to cooperate with the government in its investigation.
"Yeah. No, absolutely not, I don't talk to anybody," Rajaratnam said on the call.
"Yeah," Loeb replied on the call.
"And then, you know, I tell a couple of guys on the Street but you guys get the first call and that's it."