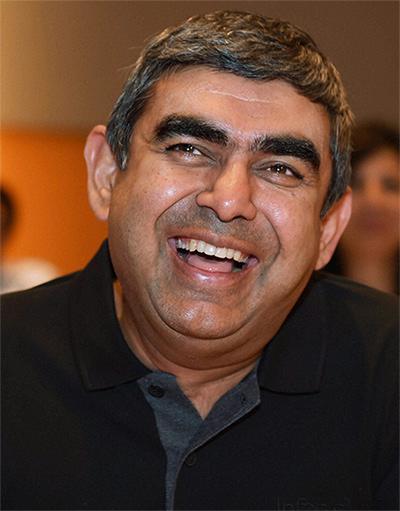 Infosys CEO-designate Vishal Sikka feels "disruption" at India's second largest software services firm is an opportunity to learn new skills and to develop new products and services.
Sikka, who takes over as the CEO of Infosys in August, is the first non-founder chief and also an outsider. He succeeds S D Shibulal, who was earlier slated to retire in January next year.
Please click here for the Complete Coverage of Budget 2014 -15
Infosys had, last month, announced the exit of its co-founder and Chairman N R Narayana Murthy, who had been roped in for a second stint to steer the company out of lacklustre performance.
"Disruption is not an excuse, a fait accompli, it is simply an opportunity to learn new skills and to develop new products and services, and processes and economics. An opportunity to renew ourselves and our organisations," Sikka wrote in his blog.
He added that one needs to have the willingness and courage to change.
"To learn. To understand new ways of working and being relevant," he said.
Describing the "great" transition ahead, Sikka said the organisations must go through them to survive and to continue being relevant, when circumstances and contexts around them change dramatically.
Companies around the world, including Infosys, are going through these transitions, driven to a large extent by software and computing technology, he added.
"And it comes down to having anchors that help us guide through such a change. Anchors in these cases tend to be the deeply rooted principles, experiences, values and ideas/visions that companies are built upon," the blog said.
He added that in the process, "anchors" are also important.
Sikka said various people including his wife, family members, alma mater, friends and teachers have played the role of anchors to impart wisdom and clarity to his decisions.
Please click here for the Complete Coverage of Budget 2014 -15