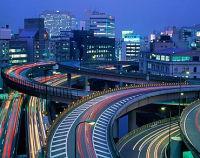 Almost a fortnight after top officials of the Japanese Tourism Board came to Delhi to promote tourism, the natural disaster has played spoilsport for all such plans.
With the high-intensity earthquake and tsunami hitting flights and airport connectivity to Japan, tourism has come to a complete halt.
Indians have been travelling to the "land of the rising sun" in large numbers, especially for business, thanks to the close ties with automobile and engineering companies. In 2009, Japan received over 59,000 tourists from India, latest estimates show.
"Bookings won't come through for now," said Sabina Chopra, co-founder,
Yatra.com
.
However, with its technical expertise, Japan should be up on its feet in the next few months, she added.
Subhash Goyal, chairman, Stic Travel Group, also agreed that travel plans to Japan had got disrupted. However, he termed the impact as "short-term".
To boost Indo-Japanese tourism, Japan had recently introduced multiple-entry visa for Indians having US visas and recommendations from three business chambers - the Confederation of Indian Industries, the Federation of Indian Chambers of Commerce and Industry, and the Associated Chambers of Commerce and Industry of India.
Also, huge advertisements, promoting travel to Japan, were being been published in several newspapers since the past few days.
According to experts, traffic from Japan to India, especially for visiting Buddhist monasteries, will also be affected.
Accounting for 2.4 per cent of the total, Japan is among the top ten countries in terms of Foreign Tourist Arrivals to India.
"There is a large Indian population in Japan wanting to return. However, in the absence of direct flights, they are still figuring things out. Since Tokyo is not affected much, it's the only saving grace," said Ankur Bhatia, executive director of Bird Group, a travel and aviation chain.
The Japan National Tourism Organisation has put up an advisory on its website for overseas visitors traveling to north east Japan and surrounding areas, including Tokyo.
The advisory provides information related to embassies and consulates, apart from updating on international flight schedules.