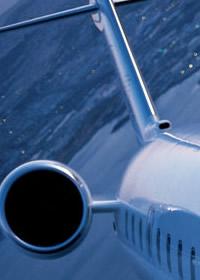 The Directorate General of Civil Aviation is to wait for the report of the US Federal Aviation Administration regarding the technical problems faced by Boeing 787s before a decision is made on Air India's six recently acquired ones.

These six aircraft, called Dreamliners, are being deployed on AI's regular domestic flights to Kolkata, Chennai and Bangalore, apart from connecting India with Dubai, Frankfurt and Paris.

Recently, there have been technical mishaps, including an electrical fire, a brake problem, a broken cockpit window and a fuel spill involving these aircraft at various airports around the world.

These have prompted the FAA and the American manufacturer, Boeing, to jointly conduct a comprehensive review of the 787 Dreamliner.

A team of FAA and Boeing engineers and inspectors are to conduct the review, with emphasis on the electrical power and distribution system.

Sources from DGCA told Business Standard, "We have asked AI (about) the problems with Dreamliners in other countries.

"Boeing and the FAA have assured us that there have been no imminent concerns.

"We are waiting for the report, as to validate
the airworthiness of AI's Dreamliners.
Based on it, we will advise Air India."
The batteries used in the Dreamliner are made of lithium, in contrast to the nickel- cadmium that is otherwise used, an official added.
"We have already carried out inspections on our aircraft on our own, including on the lithium ion batteries. Any new machine takes time to settle down," senior AI officials said, "We are awaiting any advice from the FAA or Boeing."
Experts say these batteries are also used on F-22 and F-35 fighters, the International Space Station, and battery-powered cars such as the Tesla and the Chevy Volt.
Regarding fuel leaks, the airline officials said this was not something "unusual as it occurs in all aircraft types."
Such problems have to be rectified but these are not  significant, they said.
Boeing has designated a team in Delhi for any trouble- shooting, an official said, and this was "available to us at any time in the eventuality of the plane facing any technical problem".
Saying the "fuel efficient" plane had started turning the fortunes of the carrier on many loss-making sectors, so far serviced by B-777s, an official said, "We are banking on these aircraft because of the fuel efficiency."