For 2020, 13 brands are said to be on board already and advertising rates have been fixed at a premium of 10-15 per cent over 2019.
T E Narasimhan reports.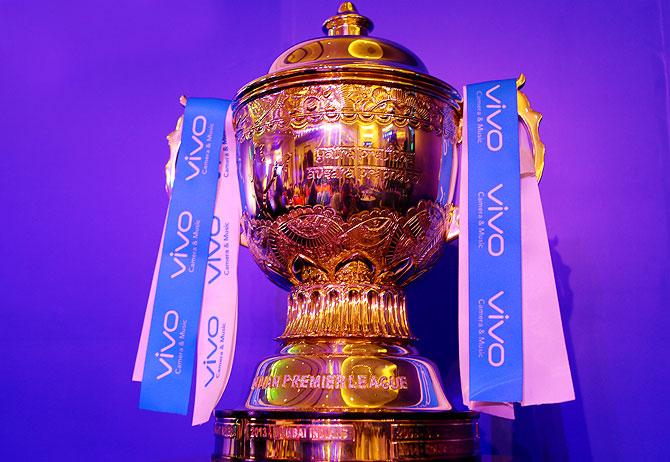 Star India has announced its schedule for Season 13 of the Indian Premier League (IPL) that starts next month, setting down a long 57-day calendar for an event that has managed to inveigle its way on to the advertising plans of almost every brand in the country.
For 2020, 13 brands are said to be on board already and advertising rates have been fixed at a premium of 10-15 per cent over 2019, said sources.
But, ask brands and marketers, has the event that has been valued at $6.8 billion (Duff & Phelps, IPL 2019) priced itself too high, especially in the midst of a deep economic slowdown?
The brands already on board include many that were a part of the IPL-Star retinue in 2019; Vivo, Coca-Cola India, Amazon, Nestlé, PhonePe, Dream11 and Maruti Suzuki, among others.
Star India, it has been reported, has set its targets at least 40 per cent higher in revenue collection as compared to 2019, pushing up the cost of association and aiming for more brands in the league.
Sandeep Goyal, advertising and media practitioner and founder Mogae Media, said the tournament has earned its spurs and, consequently, its high rates.
He said, "IPL is a must buy for millennial-targeted brands.
"It is the one window during the year when viewership peaks. Brands conserve budgets to splurge during IPL."
Nipun Marya, director, brand strategy of Vivo India, which is the on-ground title sponsor for IPL and a broadcaster partner for Star India, said there is huge value in such an association.
In his experience, the IPL platform offers multiple avenues for a brand to engage with its customers.
"We saw an opportunity to build our brand through IPL (since 2016) and this association has helped create awareness and develop meaningful connections with our customers," he said.
There are some naysayers too; according to one major global brand that has been associated with the tournament in the past, it is staying away from the official league this year.
Ad and sponsorship rates are unrealistically high, a spokesperson for the company said, making it out of reach for many brands in a year when most are struggling to keep their budgets in control.
Goyal said IPL is to Indian brands what Super Bowl is to Americans, which despite the increasing cost of association has become an annual marketing ritual.
New launches for products and campaigns are planned around the IPL, because the tournament continues to exceed expectations, said Savio D'Souza, director of Brand Finance.
"IPL is doing what La Liga and the English Premiere League have accomplished in football," he said.
According to a Brand Finance report for IPL 2019, the tournament ran up over 330 billion minutes of broadcasting time and logged 300 million viewers into the streaming service.
Not just the numbers, but the nature of the engagement, intense and continuous participation from the viewers at home and on the field, is what has brands hooked say several reports on the tournament.
According to a spokesperson for PhonePe that is repeating its association with the IPL, the platform has served the brand well by creating mass awareness and generating interest about the brand among a wide base of users.
In 2020, the firm aims to grow the pie of digital transactions while driving greater awareness and preference for PhonePe's features and services.
Despite the big leap that the IPL has seen in viewership and brand participation, it has a long way to go before it can truly compare with international leagues.
According to the Brand Finance report, the top five teams of the IPL have a combined brand value of $321 million which pales in comparison to the top five in English Premier League ($6.5 billion) and La Liga ($4.2 billion).
The broadcaster and franchise owners are keen to exploit the gap, leveraging every opportunity to monetise the brand.
In 2020, the IPL will be played for almost a week more than it did in 2019, the organisers are hoping to drive more associations, offer more advertising time and engagement opportunities.
Star India is also sharpening the focus on Hotstar, aiming to create a more alluring digital platform.
Goyal said that Star has been reaping the benefits of its digital strategy as the spending used to be 90:10 in favour of television in the past.
"Now it ranges between 75:25 and 67:33 between broadcast on Star and Hotstar. So the importance of digital is being further underlined," he pointed out.
Photograph: Courtesy, BCCI
Game Set Go
The first match will be played on March 29 at Wankhede Stadium in Mumbai, between defending champions Mumbai Indians and Chennai Super Kings
The final match will be played on May 24
Tournament will last for 57 days, a week longer than in 2019