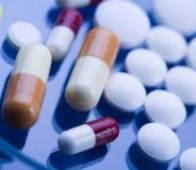 The Supreme Court on Thursday fixed the Daiichi-Sankyo's open offer price for Zenotech Laboratories at Rs 113.62 per share, setting aside an earlier order of the Securities Appellate Tribunal that required the Japanese drug-maker to offer a much higher price.
A bench comprising Justice Aftab Alam and Justice R M Lodha set the open offer price for Zenotech Labs at Rs 113.62 per share, as against Rs 160 per share fixed by the SAT for Daiichi-Sankyo to acquire an additional 20 per cent stake in the company.
Daiichi-Sankyo, which had bought a controlling stake in Indian pharma major Ranbaxy, was having bitter dispute with the minority shareholders of Zenotech over the offer price. Hyderabad-based Zenotech Lab was a subsidiary firm of Ranbaxy and was also bought by Daiichi-Sankyo in its deal with the Singh brothers in 2008.
Daiichi-Sankyo had contended before the apex court that it would pay Rs 113.62 per share to Zenotech shareholders for their 20 per cent stake, which amounted to 68.85 lakh shares.
It further said that the relevant cut-off date for the public offer would be based on the stock price of October 20, 2008, when its deal with Ranbaxy was completed.
However, the SAT had said the Japanese drug-maker's offer should be based on January 19, 2009, prices, when Daiichi made a public announcement that it would acquire an additional 20 per cent stake in Zenotech through an open offer.
The SAT had also set aside the orders of the Securities and Exchange Board of India, which had allowed the company to go for the offer at Rs 113 a share.