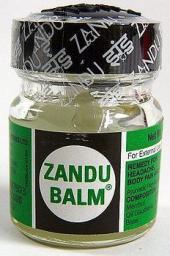 It took Emami, owners of Zandu Balm, almost two months to take Dabangg's producers to court over what it called unauthorised use of the brand name in the film's chartbuster song -- Munni badnam hui. . . .


The move stumped many who saw actor Malaika Arora Khan's dance number doing much more to Zandu's brand equity than all its other ad campaigns put together.


Predictably, the 'dispute' got resolved within days in an almost filmi style, with Malaika (who has also co-produced the film) even agreeing to come up with a special ad promoting Zandu, which was bought by Emami in late 2008 for about Rs 750 crore (Rs 7.5 billion).


What makes the much-publicised Emami versus Dabangg battle even more curious is the company's reported plan to replicate the in-song initiative with some of its other brands.


It is apparently trying the brand strategy in some of the regional language films.
Emami, its founders claim, was the first fast moving consumer goods firm to try in-film brand placement in the 1983 Rajesh Khanna-starrer Agar Tum Na Hote.
No one knows whether the dispute was part of a carefully crafted promotion strategy, but the consensus is Zandu has had a painless growth story so far.


The pain relieving balm, once the flagship product of Zandu Pharmaceuticals, has been given a near-complete makeover by its new owners, with the result that Zandu continues to retain over 45 per cent of the segment, which includes rivals such as Amrutajan and Tiger Balm.


'India's No.1 selling balm', as it is now marketed, comes in a new container, in different sizes and with a fresh set of endorsers.


It was Emami's intention to expand in the ayurveda segment that had compelled it to pick up the almost century-old company. Zandu, incidentally, was established in Mumbai in October 1910.


"Emami has always been in the ayurveda business. Zandu is the same, but has a very strong heritage. We wanted to grow in ayurveda, and Zandu was fitting well with our structure. It was a total fit," explains Mohan Goenka, Director, Emami Group.


"Also, the perception was that they (Zandu) were more into ayurveda than us (Emami). Although 80 per cent of our business is ayurveda, we were not recognised as an ayurveda player," he adds.


Renewal

Post-acquisition, though, Emami focused not only on changing perceptions, but also on Zandu Balm's packaging. "For the last 15-20 years, the packaging had not changed. So, the first thing we did was to change that, since consumer behaviour changes every three to four years," explains Goenka.


The hallmark glass containers of Zandu Balm were replaced by more contemporary plastic ones, a move that competition followed, according to Goenka.


Moreover, in typical Emami style, Zandu Balm's advertising was reformed and renewed as part of the FMCG major's Rs  195 crore (Rs 1.95 billion) spend on brand building in 2009-10.


The brand entered into a strategic tie-up with the Indian Premier League's Mumbai Indians.


"The energy that has come into the balm as a result of the advertising", Goenka claims, has been able to keep competition at bay.


Result

"Emami has improved the profitability of the brand by managing low-hanging costs and dealing with the margin structure.


Also, after many years, it brought out an advertising campaign that has had a positive rub-off, and got a new bottle for the product. In the last year and a half, the brand has been doing quite well," explains Arnab Mitra, FMCG analyst at brokerage firm IndiaInfoline.


Subsequent to the consolidation period, when Emami completed the integration of Zandu's FMCG segment with its own, the brand has grown faster than the market over the last three quarters.


"It has grown between 15-20 per cent, while the market growth was about 11-12 per cent. But the test is how they will do next year," says Mitra.


But Goenka expects Zandu Balm to grow 17-20 per cent going ahead, with the intention of ending this fiscal as a Rs 175-crore (Rs 1.75-billion) brand.


Among other factors, he is banking on the new Rs 2 pack that is poised to directly take on analgesic tablets.


"Consumers can't always buy a Rs 20-container to deal with an ache. This new pack will allow us to grow in the sachet segment, which is about 30-40 per cent of the total FMCG market in India," he adds.


Analysts such as Mitra, are cautious about this new route, but feel that the resizing could lead to the category 'exploding'.


This may just be Zandu Balm's Dabangg moment.