Shapoorji and Pallonji Group to contest Cyrus Mistry's ouster from Tata Sons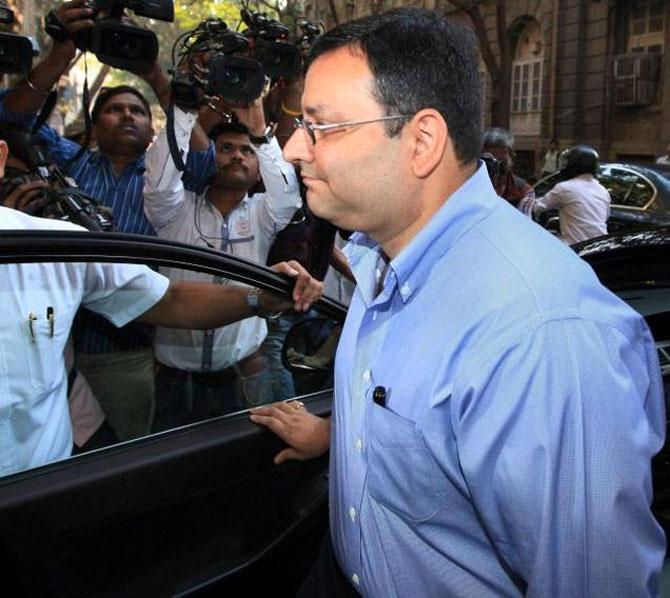 Shapoorji and Pallonji Group, the majority shareholder in the Tata Group, has termed Cyrus Mistry's ouster from Tata Sons as illegal, says a report in The Economic Times.
It said it will contest the move, adding that the decision to remove Mistry was not unanimous.
Out of the nine board members, 8 members voted. Six voted for Mistry's ouster and two abstained, added the report.
Earlier, a report in Business Standard, said Sir Dorabji Tata Trust and Sir Ratan Tata Trust -- the two Tata trusts now chaired by Ratan Tata -- were accorded sweeping powers in constitution of the selection committee to appoint Tata Sons' chairman.
They were also empowered to appoint or remove a chairman with their own three-member quorum of the selection panel.
These trusts hold 66 per cent stake in unlisted Tata Sons, the holding company of the $100-billion Tata group of companies.
The Mistry family - including Cyrus Mistry, the current chairman of the Tata group - owns 18.5 per cent stake in Tata Sons and is the largest shareholder in the company after the trusts, the report added.
Cyrus Mistry was on Monday sacked as chairman of Tata Sons and was replaced by Ratan Tata, from whom he had taken over the reins of the over $100 billion salt-to-software conglomerate four years ago.
The board constituted a selection committee comprising Tata, TVS Group head Venu Srinivasan, Amit Chandra of Bain Capital, former diplomat Ronen Sen and Lord Kumar Bhattacharya. All of them, except Bhattacharya, are on the board of Tata Sons.
Photograph: PTI Photo