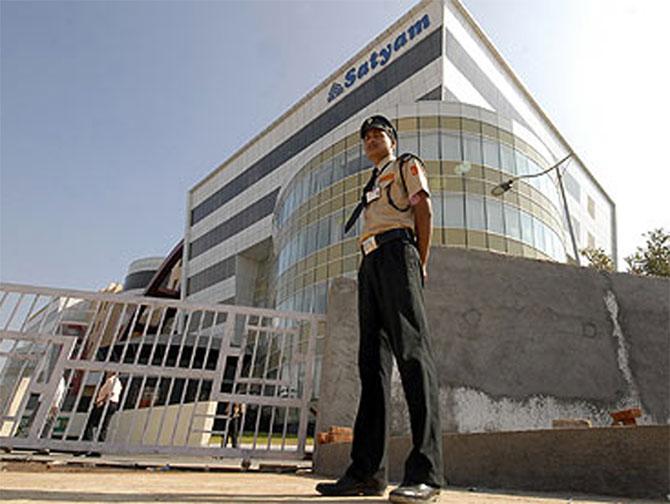 A special court on Tuesday set March 9, 2015, as the date for the verdict in the multi-crore accounting fraud in erstwhile Satyam Computer Services Limited (SCSL).
Citing voluminous documents of the case, Special Judge BVLN Chakravarthi, trying the case probed by the Central Bureau of Investigation, said he would pronounce the judgement in the case on March nine.
"You know the volume of the case...it requires some more time (to study). You may be satisfied or not (with the outcome), but I must satisfy myself (before coming to a conclusion). Typing of the judgement itself needs 2-3 weeks," the judge told prosecution and defence counsels.
Around 3,000 documents were marked and as many as 226 witnesses were examined during the trial that began nearly six years ago.
CBI's Special Public Prosecutor K Surender said, "The judge set March nine as the final date for verdict in the Satyam case."
The erstwhile Satyam Computers founder and then Chairman B Ramalinga Raju, along with his brother and its former Managing Director B Rama Raju, former Chief Financial Officer Vadlamani Srinivas and others accused were present in the court hall.
Touted as the country's biggest accounting fraud, the scam came to light on January 7, 2009, after Ramalinga Raju allegedly confessed to manipulating his company's account books and inflating profits over many years to the tune of several crores of rupees.
The others accused in the case are - former PwC auditors Subramani Gopalakrishnan and T Srinivas, Raju's another brother B Suryanarayana Raju, former employees G Ramakrishna, D Venkatpathi Raju and Ch Srisailam, and Satyam's former internal chief auditor V S Prabhakar Gupta.