If the government delivers its election promises, then activity in the industry should increase, notes Devangshu Datta.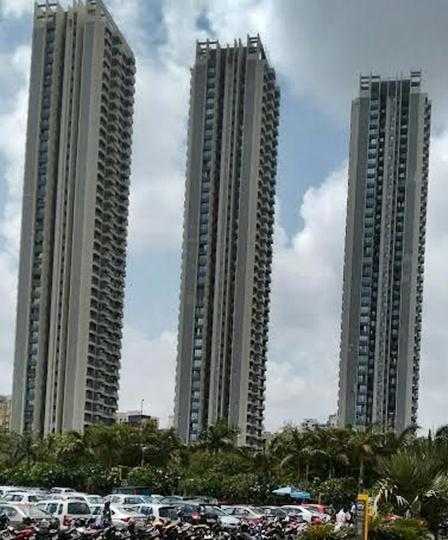 The Indian economy is unusual in many ways. It developed a large service sector before manufacturing got off the ground.

It remains under-urbanised, despite the services sector generating over 50 per cent of the gross domestic product (GDP). There are strange imbalances.

More than 50 per cent of the population is dependent on agriculture, though it contributes less than 20 per cent to the GDP. Since agriculture is rain-dependent, rural demand is still driven by monsoon.
India's manufacturing economy is also largely driven by commodities, with metals and cement having large capacities.

Much of the services employment is also in low-end commoditised industries, like courier services, physical security, etc. Arguably, the construction industry is part of the services sector.

Outside of agriculture, it is the largest employer. Over 30 million people are employed in construction.

This includes a large number of unskilled or semi-skilled low-end workers. But it also includes highly skilled workers and extremely sophisticated high-end engineering experts.
Construction is also one of the largest generators of GDP, being responsible for generating about 8-10 per cent of GDP.

It is also responsible for a large share of the offtake of materials like cement, concrete and steel, as well as new materials like geosynthetics. It also absorbs large quantities of specialised equipment such as excavators, backhoe loaders and tunnelling machines.

The industry has suffered from the boom-bust syndrome. There was massive expansion between 2006 and 2012 followed by slowdown and shrinkage as various infra projects got stuck.

At least half of construction revenues are earned from infra, while real estate provides most of the rest. Unfortunately, both the infra projects segment and the real estate sector are in the doldrums.

Construction would be a major beneficiary if activity in the infra sector, or in real estate picked up again. In turn, construction activity would generate employment and demand for cement, steel, etc. It is not coincidental that these sectors have all been consistently poor performers.
Last year, every major metals company has seen huge losses in market value. Most cement companies have also lost market value.

Construction/developer businesses are also moribund and many of those stocks have lost 90-95 per cent of their value. All this has happened in a rising stock market, which makes it apparent how bad the situation is.
Have things gotten bad enough and prices fallen low enough for all these stocks to attract bargain buying? These industries are not strictly speaking, ever going to be value plays.

Commodity prices can go through the floor and, construction companies can go out of business. So it is difficult to set a "value".

At the moment, there are massive debt overhangs on the balance sheets of most of these companies and again, they are capital-intensive and long-gestation by nature.
For an investor, buying into these depressed stocks involves making a call on several things.

First, how many of these companies are likely to survive until the cycle turns? The commodity manufacturers will mostly survive, one way or another.

So, there it becomes a question of valuation. As of now, valuations seem a little higher than warranted since there could be more pain to come for metals and cement. Metals in particular could be hit badly by the China slowdown.
Some construction companies may not survive. These firms may turn into "zombies," remaining listed on the stock exchanges, even as they go bankrupt. However, if the cycle does turn, construction could produce multi-baggers because the corrections have been quite deep.
In the broadest sense, betting on a turnaround in construction is like betting on the central government to deliver on the Bharatiya Janata Party (BJP)'s election promises.

The Centre is trying to unclog the pipeline of stalled projects. If it succeeds, construction activity will see an uptick. Firms with stalled projects will actually have a chance to rescue investments and deleverage.

There are multiple reasons why infra projects are stalled. But many of the underlying reasons have political dimensions. Land acquisition is a perennial problem.

So are badly designed model contract agreements, which cause disputes and litigation. Funding is an issue with banks having hit limits. A bond market that functioned better would make it easier to raise resources. These are all areas where political will could make a positive difference.
It is unlikely that the government can deliver on all its election promises. But it seems to be making a sincere effort.

Activity should increase, in fits and starts, over the second half of this financial year and through the next financial year.

In that case, the construction industry might produce some big winners.