Downloading songs, movies, books? You may have to pay tax on it.
Dilasha Seth reports.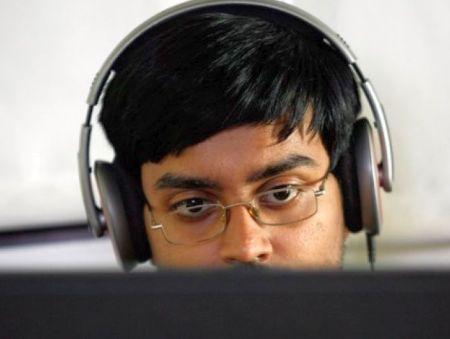 The government is likely to expand the scope of the equalisation levy, the so-called 'Google tax' to bring more digital transactions into the tax net in the upcoming Budget to curb tax avoidance by multinational firms.
Online sales of goods and services; downloading of software, songs, movies and books; and online consumption of news are among the services that the government may consider for the levy.
"Internationally, the trend is to bring more digital transactions into the tax net as multinational companies end up avoiding taxes. It was just a beginning last year when we introduced a 6% tax on online advertisements," said an official.
The government has imposed a 6% levy for business-to-business transactions on income accruing to foreign e-commerce companies from India for specified services like online advertisements.
It has been imposed on non-resident companies without a permanent establishment for incomes exceeding Rs 1 lakh a year.
The government has earned Rs 100 crore (Rs 1 billion) in revenue on account of the equalisation levy so far.
Companies like Facebook, Yahoo, Twitter and Google earn significant revenues from India from local advertisers.
A committee set up by the Central Board of Direct Taxes to examine taxation of e-commerce had recommended an equalisation levy of 6% to 8% on 13 broad services based on the OECD's Base Erosion and Profit Shifting guidelines.
While the rate may not be hiked from 6%, more services could come under the ambit of the tax in the Budget.
Initially the digital tax is proposed to cover only business-to-business transactions and for sale to customers.
Every entity making a payment to a non-resident for online advertisement will have to deduct this tax before making the payment.
"The government may seriously consider expanding the scope of the equalisation levy in the Budget," said Rohinton Sidhwa of Deloitte.
The committee recommended widening the scope to include advertising on radio and television; designing, hosting or maintenance of Web sites, digital space for Web sites, e-mail, blogs; facility for online sale of goods or services or collecting online payments.
Use or right to use or download online music, online movies, online games and online software applications accessed or downloaded through the Internet or telecommunication networks are also among services the government could tax.