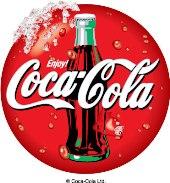 As part of its succession strategy for Coca-Cola India President Atul Singh, whose term ends in August 2014, the company is appointing Venkatesh Kini senior vice-president for India, a new position.

Currently, Kini is vice-president (marketing) for Coca-Cola's global juice business.

The new structure is effective October 1.

"This development signals the succession planning currently under way at the cola company, with Singh most likely to get a global role in the next couple of years, paving the way for Kini to take over subsequently," Coca-Cola India said in a statement.

Neeraj Garg, who heads the company-owned bottling operations in India, would head the Southwest Asia region and the juice business.

Both Kini and Garg would report to Singh, who heads Coca-Cola India and the southwest Asia business units, according to a company statement.

The company's India operations, which were earlier part its Eurasia and Africa operations, would now be part of Coca-Cola's Pacific operations. Southwest Asia operation would comprise businesses in countries that include the high-potential
markets of Bangladesh, Sri Lanka, Nepal, Bhutan and the Maldives, the company said.
Vikas Chawla, the new vice-president (operations), would report to Kini.
Consumer marketing head Anupama Ahluwalia and vice-president (customer and commercial leadership) Sumanta Datta would also report to Kini, who would also be in charge of the emerging markets business and commercial beverages.
All verticals under the juice business, including those in high-potential markets, would report to Garg.
The restructuring follows Coca-Cola chairman and chief executive officer Muhtar Kent's recent announ-cement that the company would invest $5 billion in India over the next eight years.
"India is one of the key growth markets for Coca-Cola and the business unit's role is critical to the company achieving its 2020 vision.
"This is the time to take the next step in our evolution.
The new structure lends us stability and robustness and positions us well to capture the latent growth in our markets," Singh said.
The restructuring would not affect the company-owned bottling business, Hindustan Coca-Cola beverages.