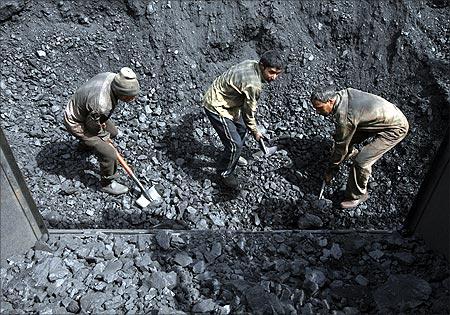 The Supreme Court on Friday refused to give any further hearing on the pleas of companies which were illegally allocated coal blocks by the government.
A bench headed by Chief Justice R M Lodha turned down the pleas of power generating companies that they should be re-heard in case the apex court decides to cancel the allotments.
The bench has already reserved its order on the fate of 218 coal blocks allocations which were declared by it as illegal and arbitrary.
The apex court had on September 9 reserved its order after the Centre advocated their cancellation while the allotees blamed the government for irregularities and demanded setting up of a committee to go into each of the allocations.
The Coal Producers Association, Sponge Iron Manufacturers Association and Independent Power Producers Association of India and some private entities had opposed the stand of the government for not favouring the constitution of any committee to look into consequences of the August 25 judgement of apex court.
They had deprecated the Centre's stand that "cancellation of coal block allocation is a natural consequence of the judgement" by saying that it would lead to total disaster and ultimate suffering for the man on street and rural population, already facing power crisis.
The bench had, however, said, "Government is only articulating its position" and it would "not be a fair way" of dealing with the matter as "screening committee meetings speak for themselves that no procedure was followed".