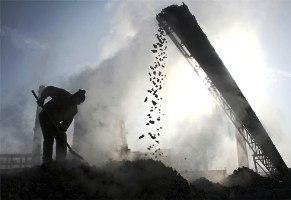 It took just 40 days for the Jharkhand government to change its mind on the allocation of the Amarkonda Murgadangal coal block.

On June 20, 2007, the government had recommended to allocate 40 per cent of the block to Lanco Infratech and the rest to two Jindal group firms -- Jindal Steel and Power Ltd and Gagan Sponge Iron.

Forty days later, contrary to its own recommendation, the government decided to allocate the block to JSPL (70 per cent) and Gagan Sponge (30 per cent).

What conspired to drive Lanco out of the race is unknown, but the Central Bureau of Investigation has revealed a series of events that not just favoured the two Jindal Group companies but made sure that no one else got the said coal block.

Dasari Narayana Rao, former minister of state for coal, who, along with JSPL chairman Naveen Jindal, has been accused of criminal conspiracy and cheating by CBI in a first information report on the alleged irregularities in coal block allocations, allegedly went out of his way to write to HC Gupta, the then coal secretary and the chairman of the screening committee, to 'evaluate various applicants as per past practices' against the power ministry's
concerns.
Rao's note came in the light of media reports that showed the power ministry had not recommended JSPL and Gagan Sponge due to poor preparedness.
Rao also justified the allocation of the block to the two companies when a request for 50 per cent share in the block came from Bhushan Energy.
Finally, his efforts paid off, and JSPL and Gagan Sponge were allocated the block on January 17, 2008.
In the financial year that followed, Jindal made an investment of Rs 2.4 crore (Rs 24 million) in Jindal Realty, which then passed the amount on as an unsecured loan to New Delhi Exim, a company whose paid-up capital was just Rs 100,000 at that time.
By the end of the year from the time Jindal was allotted the coal block, the money was invested in Sowbhagya Media, where a majority stake is held by Rao.
New Delhi Exim had bought 200,000 shares in the media company at an inflated rate of Rs 100 per share when the quoted price was just Rs 28 per share.
The CBI enquiry so far in this matter has nailed Rao and Jindal.
The agency has also questioned Gupta, having named 'members of the 35th screening committee' as accused in its FIR.