The average Chinese family's assets in 2012 were valued at 439,000 yuan ($66,596).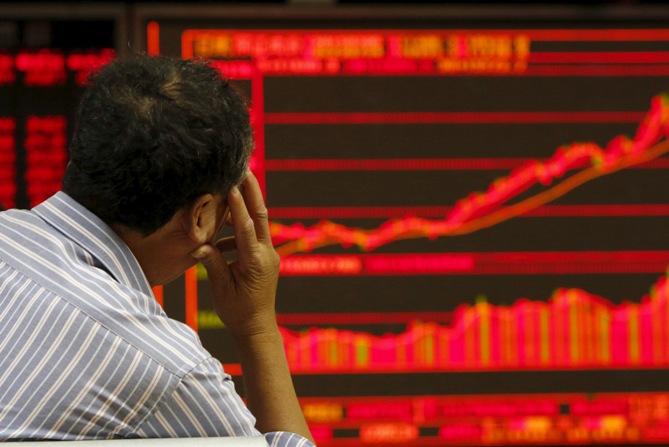 One per cent of Chinese households own one-third of the nation's total assets, vastly increasing the gap between rich and poor, according to a new survey.
The survey conducted by the Institute of Social Science Surveys of Peking University collected information from 14,960 families residing in 25 provinces and cities.
The survey report has warned that the widening inequality could turn out to be major bottle neck in the social development of Chinese economy, which continued to slowdown falling below seven per cent in the third quarter last year.
Families ranking in the top one per cent in terms of overall wealth possessed about one-third of the country's total assets, while families ranking in the bottom 25 per cent possessed only one per cent of the country's assets, the survey said.
According to a previous report conducted by the same institute in 2014, the average Chinese family's assets in 2012 were valued at 439,000 yuan ($66,596).
The families ranked in the top one per cent possessed an average of three million yuan in assets, while about 25 per cent of families possessed less than 63,000 yuan in assets in 2012.
China's Gini coefficient -- an index of income or wealth distribution in which 0 represents perfect equality and one represents maximum inequality -- has surged from 0.3 in the 1980s to 0.49 in 2012, well above the warning level of 0.4 set by the UN.
The Gini index of household assets also rose from 0.45 in 1995 to 0.73 in 2012, according to the 2015 survey report.
Residential real estate dominates the composition of household assets.
The findings of the 2015 survey report published in state-run Global Times showed that housing accounted for 75 per cent of an average family's assets in China, while housing accounted for 80 per cent of total household assets for urban families.
The report said that economic inequality worsened with the increase in the country's total wealth, which was reflected in inequality of income, education, healthcare and other social welfare measures.
"These problems, if tackled improperly, will threaten social stability and may evolve into a bottleneck for the development of China's social economy," the report said.
Hu Xingdou, a political science professor at the Beijing Institute of Technology, told the Global Times that China's wealth gap will continue to widen in the near future.
Unreasonable government expenditures that distribute insufficient healthcare and social security subsidies to people, especially rural residents, form one of the causes of the widening wealth gap, coupled with a less developed charity field, Hu said.
As of the end of 2014, 70.17 million of China's rural residents lived below the country's poverty line, which was set at 2,800 yuan (about $467) in annual income.
Image: An investor watches an electronic board showing stock information at a brokerage office in Beijing, China, July 9, 2015. Photograph: Kim Kyung-Hoon/Reuters