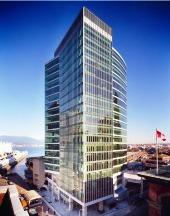 The recent top-level changes at PricewaterhouseCoopers have not gone down well with some local partners, who see it as an attempt by PwC Global to take control of the Indian operations. PwC officials say such fears are highly misplaced.
Last Monday, PwC India announced the appointment of Gautam Banerjee as chairman and Peter Harvey as deputy chairman, by-passing elections. Banerjee, who comes with a big reputation from PwC Singapore, replaces Ramesh Rajan, whose term ended abruptly with 18 months yet to go.
Some partners feel PwC Global has used the Satyam crisis -- it was rapped for bad oversight -- to take control of the Indian arm by appointing its own people. ''Today, I am an owner but have no control,'' says a partner, who fears all key decisions will now be taken by PwC Global.
PwC officials, however, say such fears are misplaced, as the firm is purely owned by local partners. ''Last year was difficult... We are part of a global network. If we don't capitalise on the capabilities of the network now, when will we?'' says an official.
"Nothing could have been better than these changes. We are at a point of time, where we need support from the network. We made a request to PwC Global, and they have spared one of the most seniormost in the network. Banerjee was on the global board and is a senior partner and executive chairman of Singapore.
Even if we pay a fortune, you won't get a person more experienced than him,'' said a practice head. Born in Kolkata and educated in Mumbai, Banerjee has been heading Singapore's operations for the past six years.
In October-end, there was a meeting and negotiations to bring him in, but the move was opposed by the internal Partnership Oversight Committee, which looks after the interests of the partners.
In a closely-fought election in 2007, Ramesh Rajan had become chairman & CEO, pipping Deepak Kapoor, the firm's then MD. Some partners allege the global firm fanned these differences. Rajan did not respond when contacted for this story.
PwC grew by acquiring companies, which brought in different organisational cultures, and led to leadership tussles. In 1998, Pricewaterhouse merged with Coopers and Lybrand, before which Lovelock Lewis merged with PW, and Coopers with Lybrand. PwC had also bought RSM & Co (2007), Dalal & Shah and Eicher Consultancy Services (2008). The culture changes had created pressure on leadership, say observers.
India is a key market for PwC. India accounts for less than 5 per cent of the $28 billion business that PwC's network of companies do worldwide but is the fastest growing region, while Western markets are shrinking. China, Russia and Brazil are other key markets, but the first two pose their own set of challenges due to language issues.
Some say this is a defensive strategy. With Indian companies acquiring assets abroad, audit firms abroad could potentially lose business.
''If they cannot get into the Indian market, they cannot protect their own market. To reduce costs, they need complete control,'' says an auditor. But PwC officials debunk these theories.
''When India was insignificant, people used to say we are being ignored. Today, India is important for everyone (every company). When we are getting the attention, then too people have a problem," says a senior partner in Mumbai, adding, "When we have 170 partners, you are bound to have two-three people who think differently."