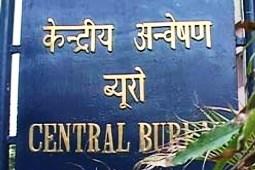 The Central Bureau of Investigation is unlikely to proceed, for now, on finalising a chargesheet in the Aircel-Maxis case.

Instead, it would wait for response to a letter rogatory sent to Malaysia on the matter.

This is a change of stance from what it had recently told the Supreme Court -- that it could go ahead on the basis of the evidence gathered so far.

A letter rogatory is a formal request sent through a court in one country to the appropriate judicial authority in another, requesting for information or evidence on a case.

The Aircel-Maxis deal involved DMK leader and former telecom minister Dayanidhi Maran and Kuala Lumpur-based tycoon T Ananda Krishnan.

The case is among 140 pending LRs in several matters. Some are pending for over two decades, as in a case against Air France for which CBI had got an LR sent to France in the early 1990s.

Recent cases awaiting a response include the Queen Baton Relay scam of the Commonwealth Games.

The investigation against telecom scam accused and former telecom minister A Raja also requires replies
to an LR, from Mauritius and from Switzerland.
Among the older cases is the Denel arms deal probe in 1999, for which CBI has sent a request to South Africa, Hong Kong and the Isle of Man.
The replies are still awaited.
Investigative officers say the response to such requests gets processed at a surprisingly fast pace when the matter relates to terrorism or drug trafficking where countries have 'gone out of their way' to assist and given 'actionable intel'.
However, countries get cagey when the information sought concerns banks or financial institutions.
The process of going through an LR can be tardy, since it involves permissions from the ministries of external affairs, home, law and also the department of personnel and training.
There are chances of sensitive information getting leaked, officials said.
However, after the Bofors armament scandal which erupted in the late 1980s, it was decided that only information received by way of an LR would be 'legally admissible'.
This is why CBI has to resort to this method, however cumbersome, instead of getting information through a mutual legal assistance treaty with foreign countries.