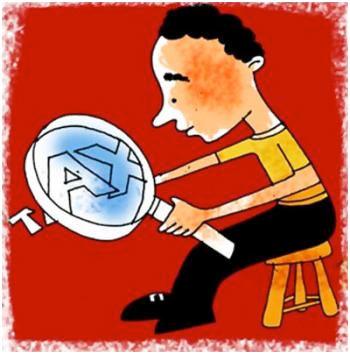 Real estate developers in the National Capital Region districts of Haryana are in the eye of a storm after the Punjab and Haryana High Court directed the state government to reply by May 11 why findings of tax evasion of over Rs 10,000 crore (Rs 100 billion) should not be investigated.
Probes by the Central Bureau of Investigation and the Enforcement Directorate may soon be launched into institutionalised corruption and alleged money laundering.
Issuing the notice on April 11 on a petition filed by whistleblowers, Justice Paramjit Singh Dhaliwal of the Punjab and Haryana High Court observed that the Special Investigation Team formed by the Haryana Lokayukta had found developers in Gurgaon, Faridabad, Sonipat and Panipat in nexus with officials of the Haryana excise department indulged in large-scale tax fraud.
The court quoted the SIT report, which had found DLF Gurgaon, BPTP Gurgaon, Omaxe Faridabad, BPTP Faridabad, Unitech Gurgaon, TDI Panipat, Skylight Hospitality and others had evaded valued added tax/sales tax on work contracts.
These builders had collected the taxes from prospective buyers but had failed to deposit them with the state government, the report said.
Emails to Unitech and Omaxe went unanswered.
A DLF executive said the company was tax compliant and did not indulge in such practices.
The SIT had also indicted Roshan Lal, head of Haryana's excise department, for sabotaging investigations and two other officials, Anil Malik and Sudhir Rajpal, for not cooperating in the investigation.
The court while issuing notices to Union finance ministry, ED, CBI, Financial Intelligence Unit, and the Central Vigilance Commissioner, directed the Haryana government to reply by May 11 why investigations should not be conducted by the CBI and the ED on the basis of the SIT report.
The report was submitted on January 14, 2015, but the Haryana government did act on it.
The petitioner's counsel has attached file notings of Chief Minister Manohar Lal Khattar and Finance Minister Captain Abhimanyu and alleged the builders were being shielded.
"Officials of the excise department have close connections with senior bureaucrats, police officers and politicians of different political parties in Haryana," contended the petitioner's counsel Pardeep Rapria.
Captain Abhimanyu when contacted said special assessment teams had been constituted to calculate the extent of tax evasion.
"The assessment by the SIT was not accurate.
"Procedures have been put in place to recover each and every penny of tax. The wrongdoings were during the Congress regime and our government will take suitable action," he said.
The SIT report also said the tax evasion required inquiry in Delhi, Rajasthan, Punjab and other states and it would be appropriate if the probe was conducted by the CBI.
Rice processors in Haryana may also face the music as their names figure in the SIT report.
Illustration is by Uttam Ghosh/Rediff.com