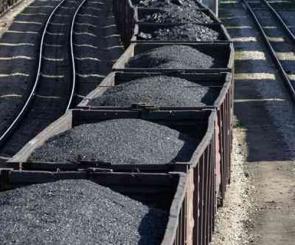 The Comptroller and Auditor General of India (CAG) was "very kind" when it put losses incurred due to coal blocks allocation between 2006 and 2010 at Rs 1.86 lakh crore, Finance Minister Arun Jaitley said while highlighting that auction being undertaken by the present government had reaped much more revenue.
The NDA government did what former Prime Minister Manmohan Singh could not do in his tenure despite being "uncomfortable with the discretions being exercised" in coal blocks allocations, Jaitley said in Rajya Sabha while replying to the debate on General Budget.
"It was Dr Manmohan Singh, who within two months of taking over as Prime Minister, said coal blocks should be auctioned," he said.
After the scam in coal blocks allocation came to light, the Supreme Court had cancelled 204 such allotments.
Justifying the Modi government's decision to auction coal blocks and mines and bring new bills in this regard, Jaitley said effort was being made to "get rid of those discretions" and ensure that the "whole law is smoothened out".
He said auctions of just 33 blocks so far has fetched Rs 2.13 lakh crore to the government kitty, surpassing former CAG Vinod Rai's estimates of Rs 1.86 lakh crore losses to the state exchequer on account of allocations of 204 blocks without auctions.
"..Somebody in the earlier government who thought that these coal blocks and other resources were worth 'zero'... Now it appears that the CAG has been very kind when he estimated those losses. And today each one of these rupees will be going to the states," Jaitley said.
"At least the success of the coal block auction should convince you and convince the whole country...this policy serves the country well. Obstructionism transiently can be a tactic but can't be a permanent feature," he said urging the opposition not to stall the Coal and Mines bills.
He said the 2010 law, not implemented by the previous government, needed to be changed as it did not transfer the ownership rights on land and infrastructure to the bidder and hence there could be no takers for minerals below such land.
"The 2010 law which you did not implement… provides for an auction but surface land and infrastructure belongs to old operator. No body is going to come and claim the right on the mineral below. It needed to be updated to ensure that whoever bids defacto gets land and infrastructure and old owner will be compensated," he said.