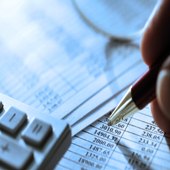 Not being averse to idea of multi-member CAG institution, Comptroller and Auditor General Vinod Rai today said the change should be accompanied by conferment of adequate responsibility and power to the public auditor.

Defending the proactive approach of the CAG, Rai emphasised that the job of the public auditor was also to ensure that executive and the government are held financially accountable to legislature.

He was addressing the India Today conclave in New Delhi.

The CAG has been criticised by the government for its reports on 2G spectrum and coal block allocations.

Responding to a question on making CAG a multi-member body, he said: "There is nothing wrong in their suggestion. There are different models all around.

"There are multi-member bodies.

"In France, they sit as a court, believe me their
powers are fantastic. They can punish defaulters.
"We had said two-three years back . . . make it (CAG) a multi-member body with attendant powers and responsibilities," he added.
Former CAG V K Shunglu had suggested that CAG should be made into a multi-member body to make it more effective.
The concept was also suggested by other experts, but the government is yet to take a view on that.
Referring to the changing role of CAG, Rai said: "Our job is not merely to audit the expenditure of government or government institutions.
"Our mandate today is far more than what it was 65 years ago.
"The entire job of public auditor today is to ensure that the executive, the government is held financially accountable to legislature.
"Ultimate power rests with people."
"So, in term of power, it's poor CAG of India who actually has no power. He just prepares the audit report and submits it to Parliament, Rai said.