The Cabinet will decide on raising natural gas prices on Thursday for the first time in three years even as the move faces stiff resistance as it would result in rise in electricity tariff and fertiliser cost.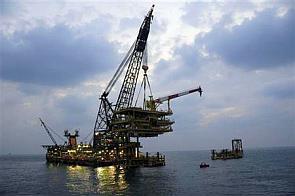 The Oil Ministry's proposal to price all domestically produced natural gas as per a complex international hub and imported LNG-based formula suggested by the Rangarajan panel is listed as item number 8 on the agenda of Cabinet Committee on Economic Affairs (CCEA) meeting scheduled for tomorrow.

It wants gas prices to be revised every quarter till 2017 when rates will be completely freed, sources said.

If approved, gas price will rise to $6.775 per million British thermal unit from $4.2 currently. The rates will jump to $8.55 in April 2014 when Reliance Industries is entitled for revision in price for its eastern offshore KG-D6 gas.

Sources said power and fertiliser ministries have strongly opposed the move as it would result in cost of electricity generation rising to unviable levels and steep jump in urea subsidy.

Also, Left parties have alleged that Oil Minister M Veerappa Moily is trying to help RIL by proposing a price hike.

The CCEA, some government insiders say, may not accept the Oil Ministry's proposal of revising prices every three months based on quarterly average of international hub and imported gas (LNG) price.

It may approve a 'moderate' revision but put a cap or ceiling of no more than $7 per mmBtu as it would be not advisable to have a fuel cost with cascading impact on the economy, change every quarter and that too based on international volatility.

Sources said there was also a possibility of the issue being referred
to a ministerial panel for wider consultation.
Sources said even in 2007 when $4.205 per mmBtu was fixed as the price of gas that RIL had planned to produce from KG-D6, the government had exercised its discretion to modify the formula suggested by the private firm and imposed a cap.
The price was at that time lowered from $4.34 sought by RIL and capped at $4.2 for the first five years of production.
The CCEA may decide on similar lines tomorrow.
Power Ministry has opposed any hike saying electricity generation at any price of over $5 was economically unviable. Also, it has questioned the need to price the fuel in US dollars as any depreciation in the Indian currency would further add to the strain on the consumers.
Sources said the variable cost of generating electricity at the 2014 gas prices would be around Rs 5.40 per kilowatt hour (per unit), taking the total cost of generation to around Rs 6.40 per unit. This compares to current cost of Rs 2.93 a unit.
With the cost of every dollar increase in gas price assuming that the delivered price increases to $1.3 per mmBtu, the impact on power sector will be about Rs 6,450 crore (Rs 64.5 billion), the note states. At 2014 gas price, the impact would be Rs 46,360 crore (Rs 463.6 billion) per annum.
The Fertiliser Ministry has shot off a letter to the Oil Ministry saying it had never supported an increase in gas price as was being brought out in the note Oil Ministry moved for consideration of the CCEA.
The hike in natural gas price by $1 would result in Rs 3,155 crore (Rs 31.55 billion) per annum hit on fertiliser plants for producing 23 million tonnes of urea this fiscal and Rs 4,144 crore (Rs 41.44 billion) a year for 32 million tonnes of urea production from 2017-18, sources added.
Moily says a gas price hike was essential to incentivise exploration so that domestic production is raised and imports cut.