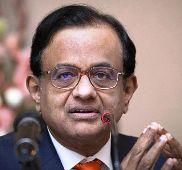 Finance Minister P Chidambaram might be able to offer higher food subsidy in the Budget for 2013-14, as the government will be able to cut fertiliser subsidy, thanks to falling international prices of key soil nutrients.

According to officials in the know, the government might cut the fertiliser subsidy in the next financial year. The international spot and contract prices of di-ammonium phosphate and muriate of potash (MOP) have come down in recent months.

MOP contract prices came down from the $490 a tonne contracted by Indian companies in 2012-13 to $427 a tonne for 2013-14.

Also, spot international prices of DAP dipped from over $600 a tonne in May 2012 to $550 a tonne in January 2013.

The price of phosphoric acid, a key chemical used in the manufacturing of DAP, too, has fallen internationally by up to $80 in recent months, bringing it close to $770, according to independent analysts.

Senior officials said this international trend might help the government to decide in favour of reducing the subsidy on complex fertilisers under the nutrient-based subsidy regime. Currently, the government provides a subsidy of Rs 14,350 a tonne on DAP and Rs 14,440 on MOP.

The international prices of phosphoric acid have seen a fall of close to $90, bringing it to $770 a tonne.

As one tonne of phosphoric acid gives up to 2.5 tonnes of DAP, the cost of production for DAP will fall significantly.

Fertiliser industry executives said though there was a fall in phosphoric acid prices, the prices of naptha, another key element for the production of DAP, were becoming costlier.

These falling prices might generate enough space for the government to reduce subsidies on these soil nutrients to the tune of Rs 4,000-Rs 5,000 a tonne, against what they would have given, had the global prices remained high.

According to the estimated consumption levels of the current financial year, about 10 million tonnes of these nutrients are consumed in India.

Accordingly, a cut of Rs 4,500 per tonne might result in a saving of subsidy of Rs 4,500 crore (Rs 45 billion), which could then be diverted for the food security programme.

Meanwhile, industry players are also anticipating a cut in urea subsidy through increasing prices sometime in the next financial year as urea prices have not been revised since 2010.

The last revision brought the prices of subsidised urea for agricultural purposes to Rs 5,300 a tonne. However, the government recently raised Rs 50 a tonne on urea as an incentive to dealers to comply with the online fertiliser monitoring system.

"The urea price is extremely low and is being misused in other industries.

"The price should be raised at least to the level of common salt; urea is being sold at Rs 5.30 a kg (Rs 5,300 a tonne) and we expect that at least it should be Rs 12 a kg," said U S Awasthi, managing director of fertiliser cooperative Iffco.

On the other hand, consumption of phosphatic and potassic fertilisers has witnessed significant decline following a steep rise in prices. DAP, which is currently being sold at close to Rs 24,000 a tonne, has seen a fall in consumption from 10.2 million tonnes in 2011-12 to an estimated 8.4 million tonnes in 2012-13.

Also, MOP consumption is expected to come down from three million tonnes in 2011-12 to 1.9 million tonnes this financial year. MOP has reached up to Rs 16,000 a tonne, against Rs 4,500 a couple of years ago.

In the Budget for 2012-13, fertiliser subsidy was pegged at Rs 60,974 crore.

The food ministry estimates that the requirement for food subsidy would be Rs 1.2 lakh crore (Rs 1.2 trillion) in 2013-14 against Rs 1 lakh crore (Rs 1 trillion) for FY13.

In the Budget for 2012-13, estimates for food subsidy was pegged at Rs 75,000 crore (Rs 750 billion).

The government has pegged the Centre's fiscal deficit at 4.8 per cent of GDP in 2013-14 against the 5.3 per cent targeted for 2012-13.
Image: P chidambaram