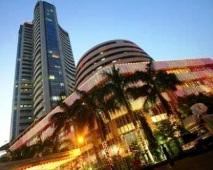 Bombay Stock Exchange has said it received 266 investor complaints against 219 companies in February this year.

During the same month, the stock exchange has resolved 244 grievances against 208 listed companies.

The complaints are in the nature of non-receipt of money, non-receipt of equity shares in demat & physical form, non- receipt of debt securities, among others, BSE said in a statement on Wednesday.

"These resolved complaints include complaints brought forward from the previous periods," it added.

A total of 246 investor grievances were received against active companies, while 20 were against suspended firms in February 2013.

The stock exchange has resolved 225 complaints against active companies and another 19
against suspended firms.
Vatsa Corporations with 1,068 complaints has the highest number of complaints pending against it as on February 2013.
Other companies with pending investor complaints are -- Montari Industries (57), Arihant Industries (53), Enkay Texfood Industries (52), Montari Leather (46), Eastern Mining & Allied (45), Mukerian Papers (43), Pentafour Products (34), Padmini Technologies (30) and Usha (India) (29).
Trading in the securities of all these companies have been suspended, the statement said.